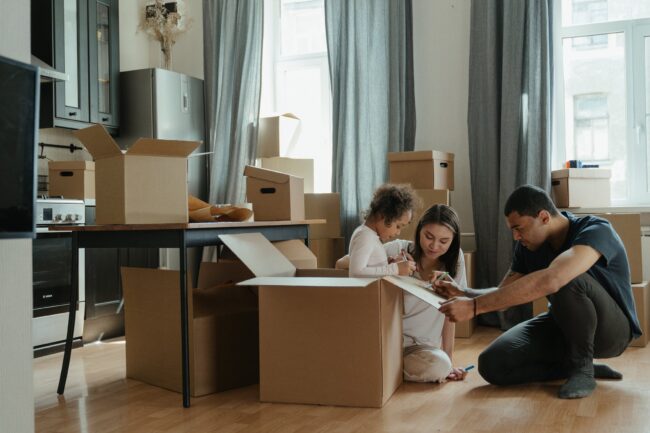 The year 2021 may be marked by what the World Bank has deemed a 'quiet financial crisis', but for investors who wish to rent out real estate in Los Angeles and other parts of the U.S., now is an attractive time to become a homeowner. Arguably the most weighty reason is lower interest rate. At the commencement of 2020, most economists and real estate experts did not expect rates to slide to below 3%, but currently, these same experts are predicting that mortgage rates will remain low. In part, this is owing to an announcement by the Federal Reserve that it is not planning to raise rates any time soon. Mortgage rates may naturally rise due to greater faith in economic recovery. A second reason from a financial perspective, reports Market Watch, is the willingness of some vendors to settle for lower prices, owing to job losses and other effects of the crisis.
A Worthwhile Investment
In addition to low interest rates, there are many more financial reasons for home ownership. These include long-term savings; as reported by The Lenders Network, those who are planning on staying in a home for at least four years make significant savings then they opt to buy instead of rent. Owning a home is, additionally, still seen as a valid way to accumulate wealth, providing landowners with the kind of equity that increases their net worth and enables them to augment their income. Finally, homeowners can count on significant deductions for property taxes, mortgage interest, and other potential expenses that can total thousands of dollars per year.
The Rise Of Remote Work
Between 35% and 40% of employees in developed economies are working from home full or part-time, and research by the MicKinsey Global Institute and We Forum indicates that the potential for remote work could continue to attract organizations and employees alike long after the current crisis has ceased to be an imminent threat. Initial research shows that remote work leads to greater productivity and already, top companies like Microsoft, Twitter, Shopify, and Facebook have agreed to allow employees to work from home permanently. This phenomenon has made home ownership an attractive investment, and has also affected home styling and design. If open space floor plans continue to hold sway, telecommuting has led to a penchant for 'compartmentalization' – the division of these communal spaces into private ones with individual spaces in which to work and relax. Viewing one's home as one's workplace makes ownership more attractive and necessary, since a sense of continuity, privacy, and quiet become prized commodities.
Lifestyle Benefits
Research by Clever indicates that around 34% of millennials buy a home because they want to have a family, while 32% wish to have more space. Regardless of the main reason for home purchases, ownership is seen as an avenue to a better, more personalized lifestyle that matches a buyer's idea of happiness and wellness. Current trends in home design and architecture – including sustainability, biophilic design, and 'design for life' – are in line with the millennial search for meaning and purpose, as well as with their commitment to leading more eco-friendly lifestyles. Home ownership allows buyers to 'start from scratch', as it were, selecting homes that fit their philosophy to perfection. Thus the demand for homes running on renewable energies, and those built with sustainable, energy conserving materials, is growing.
Despite the fact that times are tough economically for many Americans, now is an interesting time to buy a home, owing primarily to attractive interest rates. The advent of remote work means that home dwellers need to make very specific uses of their home, and ownership is more amenable to required changes than rentals are. Finally, home ownership is increasingly being seen as a way to turn one's home into a compendium of spaces for work, play and entertainment. After all, for the first time in recent history, people have had to spend a significant amount of their time at home, highlighting the fact that a home should be a haven.