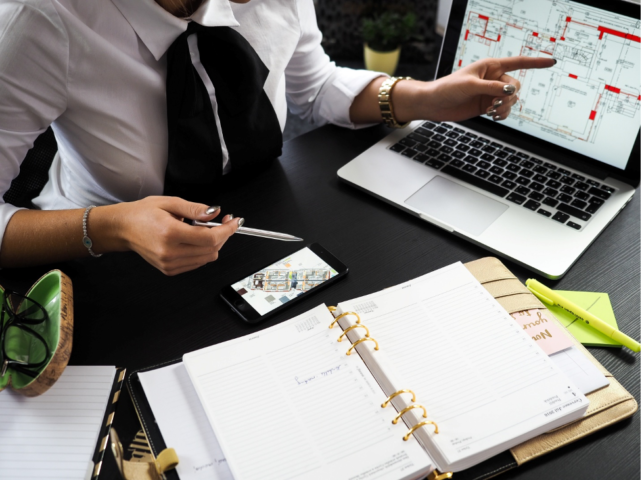 Are you looking to become a full-time landlord? If so, there are a few things you should know beforehand. When you follow our advice, transitioning from a part-time to a full-time landlord will be easy. Soon enough, you'll become very successful as a landlord and see that making a living as a landlord is possible. Before this happens, there are some steps to take; from having enough savings to working with professionals, these tips will help you immensely.
Have enough savings before you start transitioning from a part-time to a full-time landlord
Before you quit your job and become a full-time landlord, think about your financial situation. Ask yourself whether you are ready to leave the comfort and security of a stable job to pursue being a landlord. Most importantly, ask yourself whether you have enough savings to support such a change. When you are a full-time tenant, you may need to renovate your properties from time to time. It's best to minimize risk and save enough money for any emergency. If your tenant unexpectedly leaves, this will help you greatly. Your savings will help you pay the bills until you find new tenants to rent to.
Organize your work and time
Being a landlord requires a lot of planning and thinking ahead. You'll need to keep up with loads of paperwork. Just like with your own home, you will have to do regular maintenance and check-ups of the real estate you are renting out. Because of this, it's best to always write things down and organize your time in advance. Time management is a crucial skill when it comes to being a landlord. If you are moving into one of your properties, professionals from usantini.com suggest you make plans for the move, too. When you organize the moving process well, you will save a lot of time and effort. When you stay organized, you can relax, knowing that everything will be done on time. This is especially true when you have multiple real estate units that you rent out. You'll know all your units are in good shape when you check them on a regular schedule.
Plan your finances
There is a certain financial risk to being a landlord. Things happen, and you might not be able to make as much profit as you initially thought you would. Unexpected costs can happen, too. To make sure you end up with a profit as a landlord, create a financial plan. Start by seeing what your monthly costs are compared to your profits. When you organize your finances well, make sure you aren't in for any bad surprises. It will be much easier to cut down the costs of owning different real estate. You'll have a full understanding of your financial situation, which will make it easy to stay profitable.
Investing in storage can help you
Being a landlord can be easy when you have storage space. This small addition to your property will help you keep your properties organized with ease. One of the most significant benefits of having storage space as a landlord is having a designated space for all your extra items. Things such as tools for maintaining your units and additional materials won't get in the way. There won't be any risk of clutter accumulating in your or your tenant's space. Besides this, another pro is the extra storage space for your tenants. If you are renting out a small home, this extra storage space will make people more inclined to rent your unit. They'll know that they'll have enough room for all their things, even though their home is small. Last but not least, storage helps you keep things safe. You won't have to worry about the safety of your things, and you won't have to get rid of necessary things just because you don't have enough room for them.
Follow the real estate market
This tip is especially important when you are transitioning from a part-time to a full-time landlord. Keeping an eye out for changes in the market can help you adjust the price of rent. You can see what the newest trends and most desirable real estate options are. It will be easy to make changes that will attract new tenants and make your current tenants stay. When making a decision on whether to buy a property, you will easily make a good choice. You will recognize a good property that has a lot of potential to turn a profit. If you wish to sell your properties somewhere down the line, knowing the real estate market will help you do so for a reasonable price.
Work with professionals
Transitioning from a part-time to a full-time landlord requires a lot more work. In order for everything to go well, you may want to ask professionals for help. A property manager can be of great help, especially during the first period of transitioning to a full-time landlord. They can guide you and show you the best way to stay organized and be a successful landlord. Another perk is that, with a property manager, you won't stress as much about the day-to-day tasks of being a landlord. This will help you learn more about what it takes to be a landlord, and you'll easily be able to do it on your own afterward. As for the maintenance and necessary inspection of your real estate units, it's best to hire a professional. They will easily be able to fix anything if needed. Regular maintenance will be much easier and faster, too. You won't have to spend as much time or energy doing maintenance, along with all the paperwork. With help from professionals, keeping your units in good shape will be as easy as ever.
Final thoughts
Becoming a full-time landlord is a significant change. You will have more responsibilities and have to work more. But, with this comes a more significant profit, too. When you dedicate all your time to being a landlord, you will see your work pay off. No longer will you have to balance work with all the responsibilities of being a landlord. With these tips, transitioning from a part-time to a full-time landlord will be as easy as it can be.