How To Invest In Rental Apartments For Your Retirement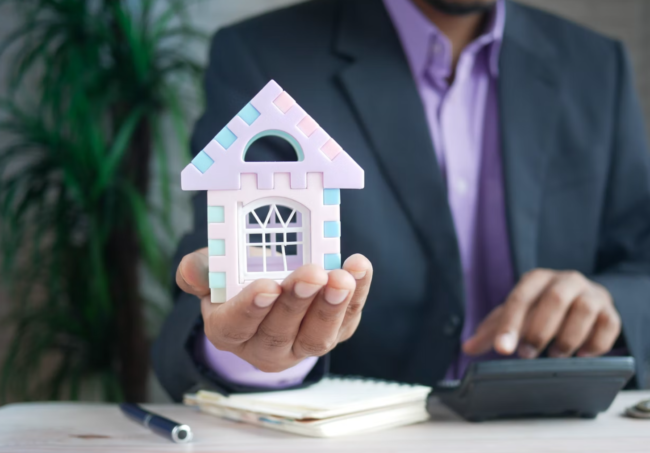 Real estate investments have always been considered as one of the top tier wealth-building tools, right along high-yield savings accounts and gold. Not only is it safer than stocks, but real estate properties also tend to appreciate in value at an average of 2% month over month and 14.5% year over year. One of the easier ways to get into the real estate market is to fund a rental property.
The idea of renting out your property may seem daunting at first, especially since the pandemic has brought with it changes in the real-estate market that landlords have to consider. But it can be a good way to earn income, especially if you have rental property in a desirable location. Just in LA, for example, back in 2019, Census ACS data reveals that 54.58% of households were renters, which means that this market is in high demand. As long as you follow the right steps, you'll find that owning rental properties is a worthwhile investment, especially during retirement.
Find Your Funding
As with any kind of property, rental apartments are an investment, and as such, they require funding. The most often used way to finance a rental property is to get approved for a home loan through your bank, credit union, or home mortgage company. However, this might not be as easy as it seems since lenders often require a high credit score, usually in the high 600s, or at least a 10% down payment.
Another way to finance a rental property is through your retirement account, whether through a self-directed IRA of a 401(k) so you can create a way to earn a pension once you retire. Using either of these retirement accounts has its own distinct benefits. For example, if using your self-directed IRA to fund your rental property investment, there is a potential for your property to appreciate in value and the income you receive may be tax-deferred. On the other hand, when you're taking a loan against your 401(k), you're essentially taking a loan that is tax-free and penalty-free.
The Right Neighborhood
Once you have sufficient funding for your investment, the next step for you to take is to find a rental property that is sure to be profitable. The most important factor to consider is location. You would need to find a rental property that is in an ideal neighborhood for investments, and some factors that you should consider are the area's median home value, the price-to-rent ratio, which tells you whether more people are buying or renting properties, and vacancy rates, which indicates how long a rental property sits empty.
For example, while LA has a relatively high median property price at $1,422,803, it also has a high price-to-rent ratio, meaning that in this city, it is better to rent than to buy. Vacancy rates are also down to 3.5%, the lowest since 2001, which means that rental properties are in demand. Meanwhile, the median property price in San Francisco is also relatively high at $1,540,000, but its vacancy rates have also skyrocketed, reaching up to 10.2% in 2020. This means that rental properties in San Francisco are likely to sit empty for long periods of time. Considering these factors is important as these will also affect the profitability of your investment.
The Best Property
Once you've found the ideal neighborhood for your investment, you should then find a rental property that will be sure to yield a high return on investment. To find the best-priced property within your budget, it is best to conduct a comparative market analysis of the neighborhood where you are planning to invest in. Doing so should give you an idea of the fair market value of the type of property you intend to buy.
If you are just starting out in this type of investment, focus more on finding small and simple properties that are in good condition. While buying large and luxurious properties might seem tempting, these only cater to a limited and niche market, which can make it difficult for you to find tenants later on. Investing in simple properties that are in good condition ensures that you don't have to spend too much of your capital on repairs and that you can rent out your property immediately.
Investing in rental apartments is a good option to consider if you are planning to boost your retirement funds. It's a good source of passive income, and it also offers some significant tax deductions. While it does require a significant amount of funding, you'll find that as long as you follow these steps, the returns you get in the long run will be more than worth it.