A Beginner's Guide to Home Remodeling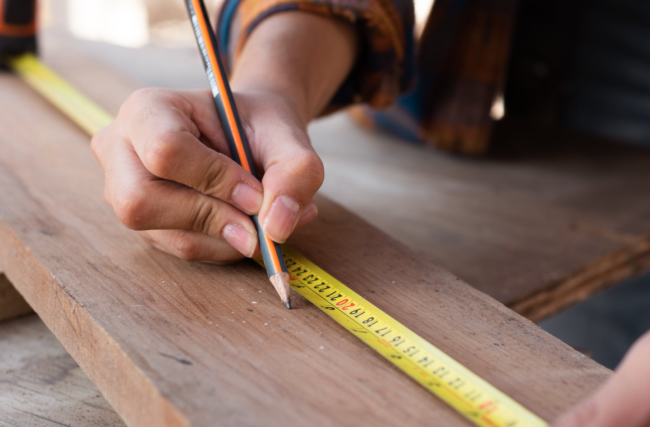 Do you think it's time for a change in your apartment? You might be browsing Pinterest or Instagram and find some lovely design ideas and wish to try something new out. However, designing a lovely home isn't as easy as you would imagine. We're here to help you.
This home renovation guide done by these property managers in Phoenix will take you through the process of redesigning step by step.
1.   Find the best home remodeling company
The home remodeling company that you choose for the renovation has to be trustworthy. You need to make sure that the whole process goes smoothly. You don't want to pay more than necessary and you don't want a poorly designed house.
According to LBPM picking out the right home remodeling company is essential. You don't want to get surgery with a doctor you don't trust. You should read the reviews of different home remodeling contractors. Review the references and past projects.
2.   Create a list
It's always a good idea to plan things out in advance. Make a list of things that need to be done and put them in order of importance. First, you would need to know exactly what you need to change.
Timing is just as important. Plan out what you need to do first and how much time it will take. Sort out the steps. For example, you can't position new furniture before you start to paint the walls.
3.   Purchase quality materials
The quality of products matters a lot. Try to purchase the items that will last in the long run. You don't want to be renovating very often.
The quality of paint, flooring, ceiling, and sanitaryware is very important. If any of those things get damaged, you might have to renovate the apartment. If paint starts coming off, you will have to repaint a whole room. When there's a leakage the bathroom or the kitchen will have to be redone.
Another issue with bad paint or flooring is the bacteria. The pain could poison you, or the flooring might keep too much dust in it. You also need to be sure that your walls and floors won't get easily stained and won't live marks for a long time. Water resistance is another issue you need to consider.
The same goes for the furniture. You need to buy products that won't break easily. Sure, you must be careful and gentle with your items but it would be good if you didn't have to be extra careful. You want to be comfortable at home and move freely.
4.   Sort out the budget
Home remodeling on a budget seems difficult. However, you can sort out the whole price list before the start. Look up average prices to have a general idea of the finances. Begin with the essentials. How much is the base renovation going to cost?
Don't try to buy the cheapest versions, because it will cost you more in the long run. Firstly, put down the prices of the more expensive pieces of furniture, like the sofa and the bed. Get to the small things, like the wall art, plants, and other decorations, later.
5.   Plan out the design
Use an app to create a board for your design ideas. What color template do you want for your home? Pinterest is the most popular application for such cases. You can use a home remodeling software you are most comfortable with.
The board will help you to get a general idea of the design. Look up interior designs and choose your favorite style. Make your home personal and completely yours. Don't be afraid to get creative. Choose the layout that works best for you.
Home remodeling is going to take a lot of time and effort. Be patient and remember that you are doing it for your comfort and enjoyment. Just plan things ahead and stay calm while styling your home!
If you haven't hired a property manager already, click here to learn more about our services and how an experienced property manager can share some of your burdens.