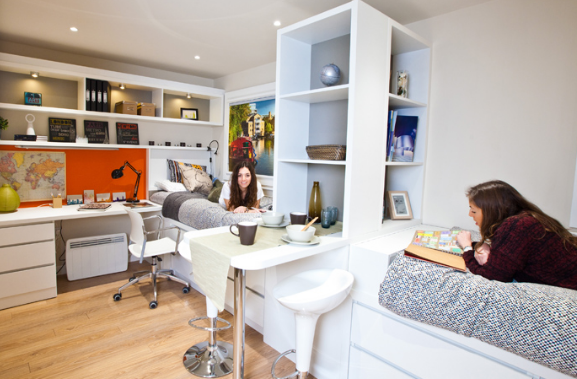 Are you considering renting to students? It might not be as easy as you think. When you want to tap into the highly competitive but lucrative industry of renting to students, there are a number of factors you must consider.
Before you start thinking about working with students, you need to have a large student population in the area. There are a number of universities in Los Angeles areas, if your property is close to any of these institutions, you may consider working with students. When you are thinking about working with students, there are a number of factors that you need to put into consideration. In this article, you will learn about factors that you need to consider.
Consider Hiring Property Management Company
Renting to students can be complicated, if you are planning to rent to students, you will make your job easier when you hire a property management company.
Property managers are expert in the local market and their knowledge of the area can be a valuable asset you should exploit. When you make use of an experienced Los Angeles property manager, he will make it easy for you to market your rental property. Moreover, managing students can be a handful, with the experience of property managers; you will find it easy working with students.
Whether you choose to work with a property manager or not, below are 5 important tips you need to consider when you plan to rent to students.
Great Location
Having a property close to a university can be a huge asset.  Students love it when a property is close to their school. In fact, you will have many students requesting for your rental property if your property is very close to the school.
Students also want a property that is near to supermarkets, restaurants, coffee shops, sports clubs, and other student hangouts. If you are considering buying a property you will rent to students, make sure that your ideal property is in a great location.
Remember that most students don't have cars; you may also want to choose a property that is close to a public transport route. This will make it easy for students to get to school every day. Even when your property is a bit far off from the school, ensure it is along a public transport route.
Affordable Rent
If there is one thing every student wants, it is an affordable rent. If you are thinking about renting to students, you should consider making your rent affordable.
Most students have fixed housing allowances for making a consistent rental payment. They are probably looking forward to saving some money by getting an affordable property for rent. You should also offer them the option of a shared bedroom. Many students adopt this option because they want to save money.
Create a rental plan that allows a student to save money. You will definitely attract a good number of students when you have an affordable rental property that is near to a school.
Furnishing
Most students are not looking for high-end furnished apartments. However, they would appreciate it if you furnish the apartment with quality fixtures.
Remember that students can be reckless most of the time. You will need to furnish the rental property with simple and modern fixtures that are easy to clean, hard to break, and easy to maintain. Don't just install desk, wardrobe, and standard bed as your furnishing, take a step further and include kitchen gadgets, utensils, and other amenities like Wi-Fi, TV, and fridge. Having a great furnishing is an easy way to attract students to your location. It would also make it extremely easy for the students to refer other students to your property.
Common Areas
Students like to maintain their privacy. However, they still like to gather once-in-a-while to chat and do things together. When you are thinking about renting to students, it makes sense to make one of the rooms a common area where students can hang out or do social events. Having a well-maintained communal room for housemates can go a long way in fostering community spirit.
Laundry Facilities
Remember that you will need to have on-site laundry facility when working with students. It doesn't have to be something very expensive. It can be a washer and dryer. However, remember that you will need to have about 2-3 washers and dryers depending on the number of students in your apartment. Having a laundry facility will allow you to retain your tenant. When you force your tenants to go all the way to a friend's house or laundry mat, you will lose them.
Conclusion
When you have these facilities mentioned above, it will make it easier for you to work with students. Renting to students can be very rewarding. However, you need to ensure they have the facilities they need to stay happy. As an owner of rental property, you will have a peace of mind when you work a top property management company in Los Angeles.