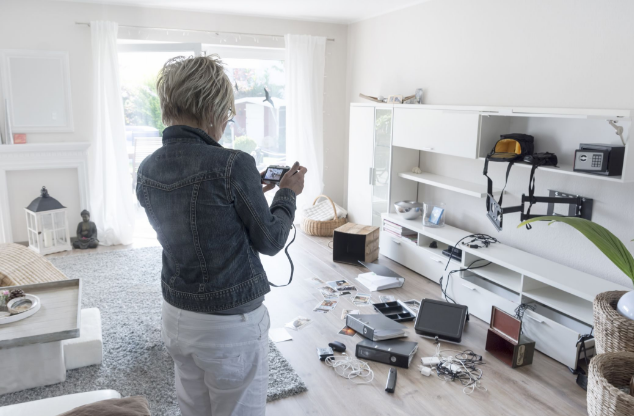 Most landlords and property managers always worry about protecting their rental property from tenant damage. While some property management company in Santa Monica use a rigorous screening process when assessing a tenant's suitability for their property, it does not guarantee 100% that a tenant won't cause damage to the property at some point.
Apart from adopting efficient screening process, most property management companies in Santa Monica are now adopting other methods and precautions to help them prevent a potentially disastrous situation. In some cases, the damage caused by a tenant to the rental property may be as a result of negligence, carelessness or out of spite. No matter the reason, you need to take steps to avoid them before they happen.
Below, we've listed some tips that will help you protect your rental property from tenant damage.
The Condition of Your Rental Property
You need to ensure that your property is in the best possible shape before a tenant moves in. As a top property management company in Santa Monica, we've learned from experience that a good tenant will be more inclined to respect your property if it is in a very good shape when they move in. Naturally, the tenant will assume that you don't care about your property if it looks run down or requires several repairs.
Set a Guideline for Security Deposits
To ensure that you protect your property from tenant damage, it is extremely important that you set a clear and easy to understand guidelines. Make sure that every tenant understands that they can lose part of their security damage if they cause any damage to your property. However, the best way to avoid a tenant damage still remains finding the best tenant, but you will need to use a more rigorous screening process to achieve that.
Conduct Regular Inspection of Your Property
If you are using a property management company, it is their duty to conduct regular inspection of the rental property. However, if you don't have a property manager, you will need to do this task regularly. A regular property inspection will help you to identify any damage done to your property. You can also be able to spot tenants engaging in activities that can lead to future damage to your property. Most property managers in Santa Monica do this take annually or bi-annually.
Adopt Rigorous Tenant screening
You need a rigorous screening process to be able to weed out high-risk tenants that may cause damage to your property in the future. Reputable property Management Company in Santa Monica will help you to thoroughly check rental histories of a potential tenant. They will also ask a lot of question to better evaluate the tenant and understand if he is a right fit for your property. It is better to invest time and resources in quality and effective screening. It will save you from worrying about evictions later on.
Establish Pet Policies
It is your choice as a property owner to either allow pets or prohibits them. In case you decided to allow pets, ensure you have a clear pet policy. A tenant needs to understand that he is liable for any damage done on your rental property by his pet. Make out time to clearly explain your policy to every tenant that is moving into your property.
 Conclusion
Protecting your property from the tenant damage is a big concern to landlords. If you don't have enough time for property inspection but you are worried about tenant damage, we will recommend that you let one of the best property management companies in Santa Monica take care of the property for you and protect it from tenant damage.