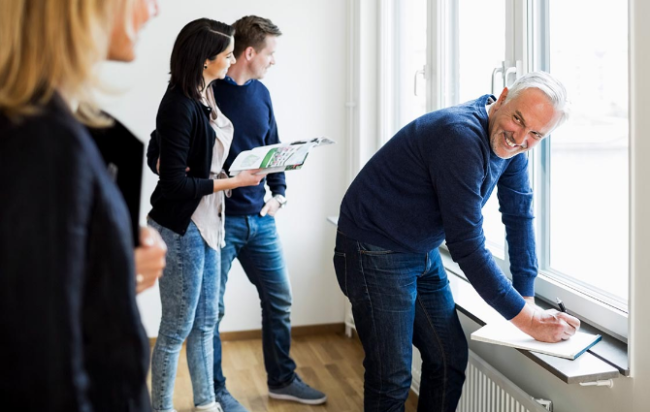 For the first-time investors, getting a property is a whole new experience. You are about to undertake an investment that can go both ways. Real estate investment can make your rich beyond your wildest dream; if you doubt it, ask Trump. On the other hand, it can lead to a huge loss. You need to make an in-depth research before you begin this journey.
The first thing you should understand that is that buying a rental property is very different from buying your first home. In this case, you are actually buying it to rent it out so you have to put a lot of things into consideration. You can save tons of money and get good value for your investment if you know the right areas to investigate and research in advance.
Below are a few tips to keep your first investment in rental properties low-stress and profitable.
 Be Strategic and Patient
Don't be too quick to make a purchase of a rental property especially if you recently come into a huge amount of money, unless you are planning on flipping homes.  You need to have a strategic plan and learn to be patient. Investing in rental property is a long-term commitment; you need to ensure that everything is perfect from the get-go.
Take enough time to research various prospective investment opportunities, learn how rental property ownership works, and then build up your financial portfolio.
Take Your Financial Standing into Consideration
If you are going through the traditional financing route, you will need to pay 20% down. Whether you are considering getting a loan from the bank or other lenders, ensure that you have your employment history, FICO score and portfolio ready. Lenders are going to check these things to determine how much of a borrowing risk you are. Alternatively, you can apply for an FHA loan if you are capable of meeting the principal residency requirement.
Your own Research
When you are getting started, it is a good idea to get tips and professional advice from property management companies and old real estate investors. However, you will still need to make your own research, ask questions, compare data and look at figures to determine the best neighborhood to invest.
Take a look at specific factors such as the condition of the neighborhoods, the crime rate in the area, commercial activities, and public amenities. Also, note that there are periods when a rental property becomes more affordable. You can only learn this if you make out time for a research.
Never Allow Your Emotions Control you
You should have it in your mind that this is a business and not about your emotions. When you are investing in a rental property, save your emotions for purchasing a family house. Understand that investing in a rental property is all about reasoning, logic, and a good return on your investment.
If your investment doesn't seem like it will have a good return, then there is no need to go ahead with it. Keep your emotion in check and use your logic and good reasoning
Begin Small
There is this adage that says "never test the depth of a river with both feet". It is risky to start purchasing several properties initially when you lack experience. Even if you are working with a property manager or a company, you will need to exercise patience and start small. Starting small doesn't mean you are not thinking big. It is better to err on side of caution. With time and experience, you can buy more properties and diversify your investment portfolio.
Investing in a rental property isn't for everybody. It is a business and you will need to treat it as such. The best way to get started is to get professional advice from the best property management company in West Hollywood or the one in your area. With their experience and knowledge, they will be able to point you in the right direction.