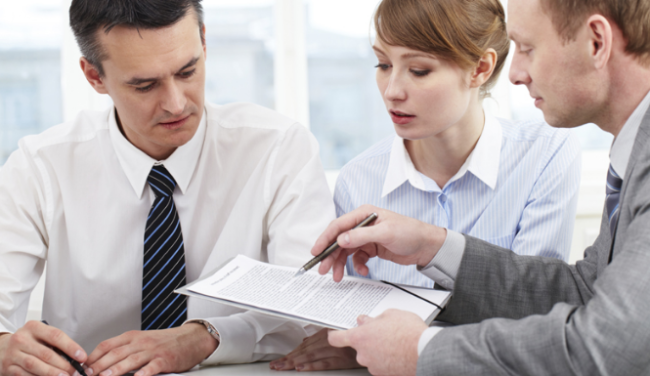 There is only one way to attract quality tenants and that is through screening. If you do your screening well, you will be able to attract the best tenants that you can work with. However, in order for this to be possible, you need a tenant screening checklist that you will follow.
As one of the best Los Angeles property management companies, we have done a good number of tenants screening over the years. In this article, you will be able to make use of our tenant screening checklist to attract quality tenants.
Here is What You Need to Have On Your Tenant Screening Checklist
Have a Criteria
Mention Your Requirements
Know Your Tenant On Time
Demand For a Rental Application
Contact Tenant's Employer
Call Previous Landlords
Check Credit Score
Tell Potential Tenant Your Decision
Below, we will look at all these factors one by one:
Have a Criteria
In order to attract the type of tenant you have in mind, you must set criteria. Do you want student or tenant with a family? Do you need tenants that earn above certain income average? You must be able to make it clear the type of tenant that you want to get. This means, when applying, these tenants must show all the information required on their application. Other criteria to use include:
No criminal record
Rental history
Stable job
No pet
No late-night partying.
Mention your Requirements
You need to let potential tenants know what you need from them on their application. This means you will have to mention your requirements in your listing. Of course, tenants have to submit these requirements before they can be qualified to be considered for a place in your rental property.
While making your listing, you can require a tenant to submit a reference letter and authorize a credit card and background checks.
Try To Know Your Tenant During Property Showing
Property showing provides a great opportunity to get to know your tenant. Ask your potential tenant to come for showing in person. While you are at the showing, make sure you utilize this opportunity to have all the questions you have in mind. Try to know his interest and history. If everything goes well, you can move to the next step which is completing his rental application.
Demand a Rental Application
In order to officially signify his intentions to live in your property, a tenant has to complete a rental application. The information you can require from a tenant during application include:
Contact details
Employment details
Crime history
Smoker or non-smoker
Previous eviction history
Income
Job
Contact Tenant's Employer
Most tenants will submit false information regarding their jobs. You need to verify that the information the potential tenant provided to you is correct. To do this, you will need to contact the tenant's employer to know how much he makes, how long he has been working there, and how responsible the tenant is. If you really want to get a quality tenant, you will need to ensure that you verify his claim of employment.
Call Previous Landlords/Property Managers
You can know more about your potential tenant's behavior by contacting his previous landlord. This is important because it will give you an opportunity to find out if the tenant:
Has been evicted
Paid his rent on time
Keep to the rental agreement
Get along with other tenants
Check Credit Score
To know if your tenant will be able to afford your fees, you need to see and understand his financial history. Moreover, a tenant's credit score will give you insight on how financially responsible the tenant is. A good credit score is 680 or higher.  However, the credit score alone is not enough to base your decision. You need to make use of your best judgment when analyzing a tenant's credit score.
Inform the Tenant About Your decision
When you have completed your tenant screening checklist, you will need to call your tenant and tell him what you have decided. If you decide to accept the tenant, let him know instantly. You also need to inform him if his application did not scale through.