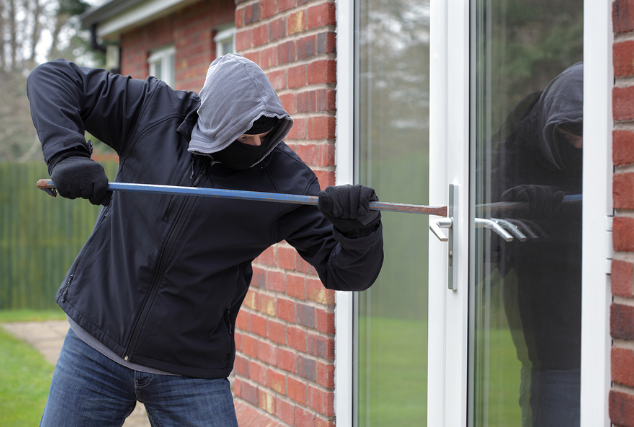 With the holiday almost here, most people will soon embark on a vacation. While you are going for a vacation to your dream location, have you made necessary arrangements to ensure that your rental property is protected?
Burglars, as well as your neighbors with bad intentions,  know that a lot of people travel during this period so they will be looking to break into your home. It is important that while you are making plans to enjoy yourself with your loved ones at an exotic place, you also put measures in place to keep your home protected.
The rate of break ins have increased in most places in the Los Angeles area. You cannot count on the police to keep you protected 24 hours. You have to understand they cannot be everywhere at the same time. Considering some security measures could be all you need to ensure that you don't experience any breaking while you are on a vacation and ensure you will come back to meet your rental property just the way you keep it.
As one of the most experienced property management company in Glendale and Los Angeles area, we have seen multiple cases of breakings. In this article, we want to show you how you can protect your property while going on a vacation this season:
Top 5 Ways to Protect Your Home while on a Vacation
Invest in a Security System
Don't be too economical not to invest in a security system; it is for your own protection after all. Fortunately, you can get some of these security systems at a very affordable price nowadays and they will offer you the peace-of-mind you need while you are away.
In fact, with some security systems, you can be monitoring what is happening in your home irrespective of your current location. This is a great way to avoid worrying too much while you are enjoying your vacation this holiday season.
Avoid Broadcasting Your Location on Social Media
You probably have some of your neighbors as friends on social media. While you are traveling, there is no need to broadcast on social media that you are away. Doing so will tell would-be burglars that it is the time to strike.
If you must share the pictures of your vacation on social media, do it when you are already back home.
Never Leave our Spare Key Outside
Do not for any reason keep your spare key outside, doing so will amount to giving a burglar free access to your home. In fact, most burglars search for spare keys before breaking into your home.
If you must keep your key, find a trusted friend or neighbor and keep the spare key with him. This way, you know who to hold responsible if someone enters into your home with your spare key.
Hold the Mail
A great way to tell people that you are not around is to keep the mail stacking up outside. When you are going on a vacation this season, call your mail company and ask them to "hold your mails" until you come back.
A potential burglar will know that you are not home when there are dozens of mails outside. It is like a beacon that calls out to unwanted intruders into your home. Save yourself the trouble by holding the mail until you come back from your vacation.
Unplug your Garage Door
There is new technique burglars are now using to break into homes. They make use of universal garage door remotes to open the door and stroll in like they own the place.
If you are going on a vacation, don't give them this opportunity; make sure you unplug your garage door so they won't have access to your rental property. When you unplug the garage door, it makes it difficult for burglars to enter your home.
Conclusion
Keeping your rental property safe while you are away is very important. If you are working with one of the best Glendale property managers, you can ask him to keep a watch on your property while you are away. This way, you will know that someone will be in charge of your property.