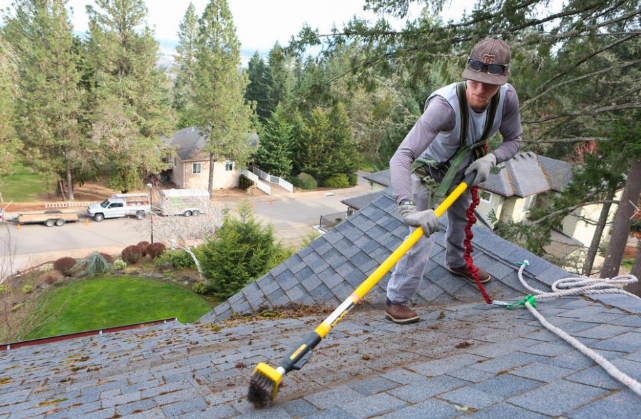 One mistake most Los Angeles property management companies make is that they fail to carry out preventative rental property maintenance. When you do this type of maintenance periodically, it will help you to effectively preserve the condition of your property and also help you increase the Return on your investment.
Moreover, a good property is a great way to keep your tenants happy and make it very attractive to prospective tenants. Fortunately, preventative rental property maintenance will not cost as much as what you will need to spend to do full repair. With good maintenance, you will reduce the time you will have to repair damaged appliances and properties.
Taking proactive steps is always better than reacting to every emergency situation. It is a great way to give yourself and your tenant a peace of mind. Here at Los Angeles Property Management Group, we have used preventative rental property maintenance to avoid tenant issues and to keep properties under our care in top condition. Moreover, each time you carry out this type of maintenance, you will be saving a lot of money and increasing the lifespan of your home's system.
Below, we have listed various ways you can do preventative maintenance
Tackle Exterior Rental Property Maintenance Issues
During the rainy or winter season, you will notice that your gutters can easily get backed up with leaves, branches, and other debris. You need someone to clean them out regularly; Doing this will help you to extend the lifespan of your roof and also protect your home from the damages caused by leaks and water damage.
It is always a good idea to have your roof inspected. You can get someone to clean the roof. A regular inspection will reveal any hole or damage on the roof and will help you to tackle it before it becomes a serious problem.
You also need to take care of your plumbing as well. A good idea is to insulate your pipe hose bibs weeks before the winter arrive. This will help you to avoid the risk of having the pipes burst or even freeze. Moreover, you will need to trim the trees on your rental property. Winter storms can cause such trees to break and cause serious damage to your property.
Watch out for moss, if you notice them building up on your roof or even on the side of your house, make sure you clean them out immediately and get the area affected treated. They are unsightly; you should clean them as soon as possible.
Interior Rental Property Maintenance Issues
Apart from exterior maintenance problems, you also need to be on top of problems that happen inside the house. It is very important that you know the age and condition of all your appliances as well as systems.
The hot water tank inside the system may be getting old. You need to constantly check it for rust or signs of leaks. If it is very old, it may need servicing. In a situation where it has been around for more than 10 years, you should consider getting a new one instead of waiting for it to burst.
Pay attention to your furnace. This is one area that needs to be serviced every year. It may cost you some money but it will keep you from spending thousands of dollars on a new heating system.
As a property manager, it is your duty to always make sure that your heating and cooling systems are working as they should. If you aren't sure, get the service of a technician to help you check them out.
Conclusion
Carrying out preventative rental property maintenance may seem like a big deal but it is very important. You will be spending a few hundred dollars on the maintenance but this will save you thousands of dollars. Moreover, constant maintenance will put your home in a top condition. You will be able to make your current and potential tenants happy.