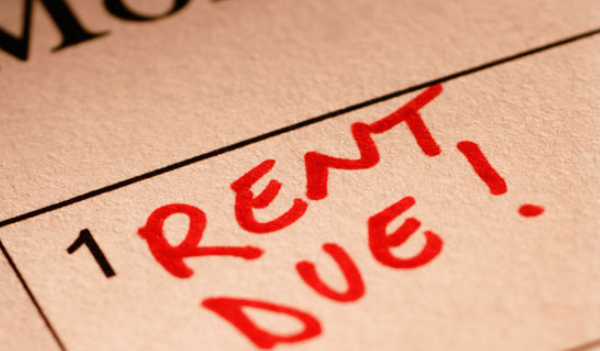 Every Los Angeles property manager wants to get his rent on time. Unfortunately, not everyone will have this wish come true. Most managers, as well as landlords, struggle to get their tenants to pay them their rent. However, if you have ever worked with a top Los Angeles property management company such as Los Angeles Property Management group, you will learn the secret these top management companies use in ensuring rents are paid on time every month.
In this article, we've put together secret we, as well as other top managers, use in collecting rents from tenants on time.
5 Ways To Get Your Rent On Time
Choose Your Tenants Wisely
Ok, this is the first step to ensuring your rents are paid on time. If you don't want to struggle to collect your rent, make sure that you choose your tenants wisely. Don't just allow anyone looking for an accommodation to rent your property, you need to ensure you rent only to tenants that can be able to meet up with your rent as at when due monthly.
You can do this by setting the criteria for the type of tenants you want.  This criterion may include tenants with good income, good credit, no past tenant-landlord issue, never been evicted before, good job, and willing to do a background check and provide references.
Have a Clear Rent Collection Policy
You need to have a clear rent collection policy on your lease agreement. Make sure that your policy concerning payment of rent is not ambiguous in any way.
The rent collection policy must state:
Exact amount to be paid every month
How payments must be made
When the rent is due
Grace periods
Late payment fees
Consequences of bounced checks
Consequences of not paying on time
Eviction process
You need to keep your rent policy clear and consistent. You must also be willing to enforce it. Make sure that before signing the final part of the lease agreement, the tenant signs under the rent policy to show he has read and understood the rent policy.
Clear Communication
As a good Los Angeles property manager, you need to understand that communication is very important in this line of business. It is even more important when it comes to rent payments.
Like we stated above, you need to be clear about when rent is due, the grace period, and the consequences of not paying the rent. Don't just state it on the contract; ensure you sent multiple reminders months/weeks in advance before the rent is due. This will help a tenant plan/save towards meeting up with your rent and paying the same on time.
Exercise a "No Cash" Policy And Use Automatic Payment
Here at Los Angeles Property Management Group, we've made use of automatic cash payment to ensure early payment of rents. Make it clear to tenants that you don't accept cash. Instead, you can set up an auto-pay or auto-deduct system that automatically deduct your rent from the tenant's account and pay you once the rent is due.
This is one of the best ways to ensure you get your rent on time. This system will automatically deposit money into your account once the rent is due.
Avoid collecting cash, it carries too many risks. It can be lost easily and it also leaves no paper trail in case your tenant disappears. Moreover, your tenant may be involved in illegal business activities. Nowadays, top property management companies are using automatic payment system as a way to collect rents on time.
Offer Discount For Early Payments
History has shown that a little motivation may be all you need to get your tenants to pay their rent on time. A great way to encourage them to pay on time is by offering them a small discount.
You can offer discounts by asking your tenants to set up auto-deduct or standing order. This way, you will save time and the amount of money you spend chasing tenants to pay their rents.
Conclusion
A great way to know a top Los Angeles property manager is his ability to collect rent on time. We've used these tips mentioned above to consistently ensure early payment of rents. By using them, you too will notice a significant change in the way your tenants pay their rents.