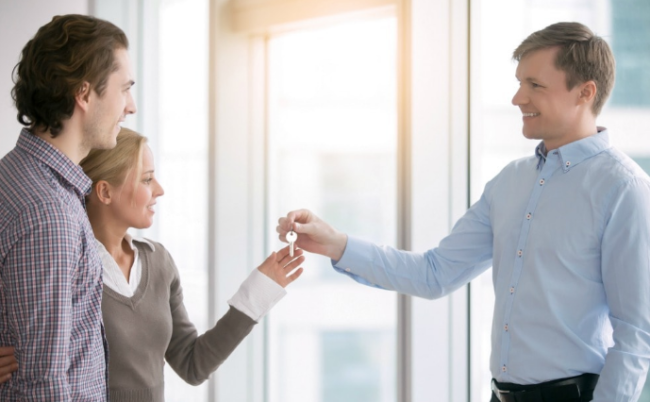 For most landlords and property investors, they think boycotting the services of Los Angeles property managers and managing their property themselves is a great way to save money. While this may sound great on paper, it always comes with many unforeseen consequences.
Managing a property in a city like Los Angeles requires a lot of experience. You need to know what you are doing and ensure that you are doing them well. By hiring a property manager, you can be able to leverage his experience and contact to take your business to the next level.
There are a lot of things Los Angeles property managers can do for you that you cannot do for yourself. In this article, you will learn of some reasons why you shouldn't bother with managing your rental property but hire an experienced property manager from Los Angeles property management group to take care of your Los Angles rental property.
Higher Quality Tenant
You may be so focused on just getting tenants to fill your vacancies but top property managers are more concerned about attracting high-quality tenants.
A high-quality tenant is the dream of every homeowner as well as property managers. This is because of they:
Pay their rent on time
Do not damage your property
Obey the rules and regulations of the property
Not bother the neighbors
Less needy and demanding
Not involved in any crime
When you let an experienced property management company handle your screening for you, your chances of attracting high-quality tenants will increase. You can be able to avoid bad tenants and avoid scams and lawsuits.
Less Stress
Top property managers will make managing your property less stressful. You don't have to wake up in the middle of the night to attend to a tenant. When you are working with a property manager, he will ensure that your tenants are happy and satisfied.
Besides, you can avoid those embarrassing moments of chasing down rent, evicting tenants or separating them from a fight. These problems become the responsibility of a property manager thereby letting you enjoy your peace of mind.
Minimize Vacancies
One of the common problems most landlords face is minimizing vacancies. This is as a result of lack of experience and connections.
Top Los Angeles property managers such as Los Angeles Property Management Group have a marketing department that works every day and night to attract high-quality tenants to fill your vacancies.  They will also recommend steps you can take to improve the property and attract the best tenants on a record time.
A good property manager will help you determine the ideal rental price for your property. He will let you know what price you will be able to make a profit and still keep the tenant happy. Of course, this is certainly what you cannot do on your own because it requires knowledge of the local market, data on comparable properties as well as access to research tools.
Tighter Rent Collections
The way you collect rents and handle late payments can make a lot of difference between success and failure. Most landlords face huge problems when it comes to collecting rents.
Property management companies have experience when it comes to rent collection and dealing with late payments. When you get the services of a property manager, you can receive your rent as at when due. Besides, the property manager will become the bad guy that enforces rent and handles evictions.
Lower Maintenance and Repair Costs
A great way to increase your property value is by carrying out periodic maintenance and doing repairs on time. Unfortunately, this can cost a lot of money. However, when you are working with a top property management company, you can be able to reduce the cost of your maintenance and repairs.
Top Los Angeles property managers have already established connections with top vendors; this translates into high-quality repairs and maintenance as well as a reduction in the cost. Since property managers offer these vendors huge volume of work, they always enjoy big discounts.
Conclusion
Working with a top Los Angeles property manager such as Los Angeles Property Management Group can help you reduce the cost of running your property. You can avoid the stress of looking for tenants and managing the ones you already have. When you work with a top property manager, you will enjoy investing in a rental property.