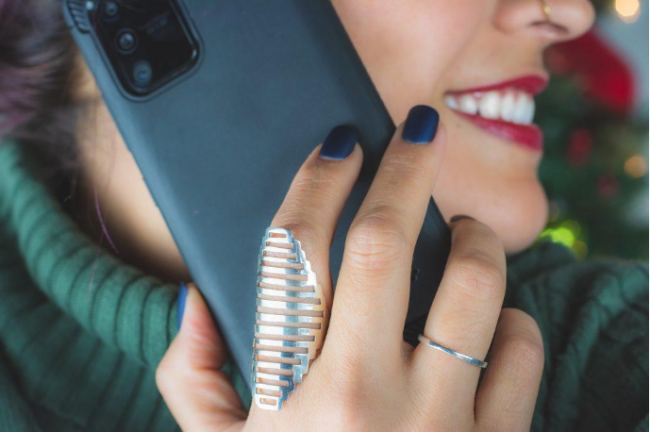 Every day that your property stays empty of tenants is a day you lose money. Therefore, it's only natural that you would want to move new tenants in as soon as possible. But renting to bad tenants can be worse than not renting out at all. So don't rush the selection – take the time to consider all your options carefully. As a part of that process, check out the applicants' references too. This is a great way to figure out what kind of tenants you're really getting. Don't be surprised, however, if some of those references don't pan out. These days, people will list fake landlord references to increase their chances of renting a suitable property. It's up to you to learn how to spot those fake references and weed them out.
The danger of not getting reliable references
When people meet prospective landlords, they try to show themselves in the best possible light. This means that they might not be entirely straightforward about their renting history if it doesn't suit them. You won't have this issue when communicating with other landlords. That's what references are for – they allow you to find out what applicants are really like as tenants. But if you can't trust the references and you can't trust the applicants, you'll be going in blind. Before you know it, your property might be damaged, rent might be late, and you might be looking for new tenants again.
Caption: The wrong tenants can quickly leave your property damaged or empty.
Alt-tag: "For rent" sign on a wall.
How can you spot fake landlord references?
Just because someone has references listed on their application doesn't mean those references are actually valuable. If you have any doubts, here are the steps you can take to determine if they are legitimate.
Check out the names online and in public records
Sometimes, people are so desperate to ace a rental application that they pretend to have references when they don't. They'll write down a fake name and number, hoping that you won't double-check their validity. Luckily, there are some straightforward ways to figure out whether these types of references are authentic: simply search for the full name and phone number in address listings. You can also use social media to find people with the name listed on the application – if none live in the area, your applicants likely wrote down the first name that popped into their heads.
Give them a call
The most effective way of checking landlord references is simply calling them on the provided number. That's what references are for, after all! Contacting them and getting more information about prospective tenants is exactly what is expected of you. Additionally, it's a great way to check if the references themselves are real and if they can give you any valuable tips about the applicants.
Caption: Calling up references should be standard practice when screening new tenants.
Alt-tag: Woman in a suit talking on the phone.
But if you're especially suspicious about a particular application, try contacting the references as a prospective tenant instead of a landlord. Sometimes, people will list friends and family to pretend that they're former landlords. You can easily figure this out if you say that you're looking for a place to rent and the supposed reference has no idea what you're talking about.
Request specific details
Generic questions won't help you figure out whether a reference is legitimate or not; even if they are, the answers to those questions won't be of much help either. So don't bother with asking those – ask specific things that only a landlord would know. Start by verifying information like move-in and move-out dates. Then inquire about the property itself because fake references often don't take the time to prepare very well and won't have any details ready. Only once you're confident you're talking to an actual landlord should you ask about how the move-out inspection went, whether the rent was on time and if there were any complaints.
Look at tax records
Land records and property taxes are public information, so it's relatively easy to search for the landlord and property listed as references. If everything seems in order, you can relax. But if there are discrepancies, do further research; sometimes, details won't match exactly if the property has changed hands or a property manager is involved.
Analyze all the information you've collected
Ultimately, it's not about getting a single question right or wrong – it's about the totality of the information you gather. So when you're trying to decide whether an applicant's reference is fake, think about the details they provided on their application, the communication with the new tenants themselves, the impression you got from the references personally, and the answers the references provided to you. Only by analyzing everything you now know can you draw a conclusion and hope to be right.
Caption: Choosing the right tenants requires knowing as much as possible about them.
Alt-tag: Couple hugging in a new apartment.
Why do people use fake landlord references?
It's no secret that references can make a tenant application much better. And depending on the market and the competition over different properties, some people may go to great lengths to secure a rental. They want to find a nice place in a neighborhood they already know and love; then, they can focus on hiring local movers and securing a simple transfer within the area instead of thinking about whether they'll have a place to move to at all. So they make up references or put down fake ones to make themselves appear more attractive as tenants. It's an understandable urge when properties are in high demand, but it does make your job of choosing the right tenants that much harder.
What should you do with people who use fake landlord references?
It is typically best to avoid applicants who use fake landlord references. Even if they had a good reason to do it, they still chose to lie on their application – the very first contact they had with you. That's never a good sign. Ideally, the tenants you choose will have reliable references that you can check out so that you know what you're getting yourself into, but the situation is not always ideal. So if you have to choose between an application with false references and an application with no references, it may be best to go with tenants that don't have them. They may be new to renting or simply unaware of the benefits of references, but you can appreciate their honesty.