Win the Unit: Four Tips for Acing Your Rental Application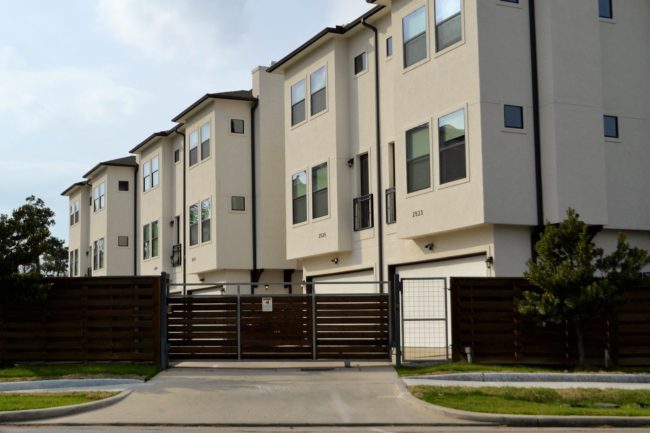 If you've hunted for an apartment recently, you know all about the application game. In a city with a rental housing market as competitive as LA's, finding ways to distinguish yourself in a field of qualified applicants can make all the difference. Since we're the ones receiving those applications, we thought we'd make your life easier (and our jobs easier) by giving you a cheat-sheet that takes some of the mystery out of applying for apartments. Follow these tips to give yourself the best chance to land the best unit.
Know your credit score.
            Credit matters! Before we place a resident in a client's property, we want to make sure they're financially trustworthy. Requesting a credit report from all three major credit score bureaus ahead of time will help you see what we see when you apply for an apartment. It will also give you the opportunity to make good on any missed payments that may have harmed your score, or see to it that the bureaus correct any potential errors on your report. For a free credit report, click here.
Get great references.
            If you're a prospective tenant, we want to know that you're trustworthy, punctual with rent payment, responsible, and respectful of property. These things matter more to us than whether or not you're a great golfer or an excellent cook, so it's always better to provide prior landlords as references than it is to use your friends. Your past landlords can give us an idea of whether or not you meet these criteria by telling us about their experience of your tenancy. If you're fresh out of the college dorms and don't have any prior landlords, try to get your university housing director (or at least your R.A.) to vouch for you.
Have your documents prepared ahead of time.
            Speed matters, too. Our first priority is to make sure we rent the unity to a highly qualified tenant. But if two tenants are equally qualified, the one who applied first will get the apartment. So have your documents printed out and ready to go in advance. That includes: driver's license or other form of identification, social security, pay stubs to prove current employment, employment history, and contact information. Having hard copies on hand also shows us that you're organized and serious about the unit in question.
Write an excellent cover letter.
            Since you know what a property management company like us is looking for in a prospective tenant, write a cover letter that expresses how you embody those traits. It doesn't need to be long or fancy, but a cover letter is an opportunity for you to sell yourself as a great fit for the apartment. Why do you want to live there? What makes you a great resident?
There you have it. It's not rocket science, but if you follow these four strategies to the best of your abilities, you'll significantly increase your chances of landing your ideal apartment. Good luck!