How to Make Your Rental More Eco-Friendly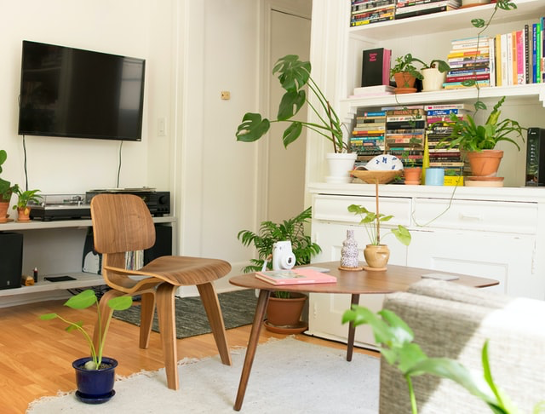 Most people nowadays look for ways to make their lifestyles greener. After all, climate change is finally recognized as a real threat to our planet. However, the lifestyle changes mean a change in accommodation which made many landlords look for ways to make their rentals more sustainable. This trend doesn't only help the environment, but it also allows landlords to attract long-term tenants and make the most of their investment properties. To help you achieve this, we've prepared tips to make your rental more eco-friendly.
Tips to make your rental more eco-friendly
Making your rental more eco-friendly is a great way to differentiate your offering and make your property stand out from the competition. However, investing in eco-friendly features goes way beyond that. Even if you might think it's not much, you'll still be helping the environment and inspiring your neighbors and friends to do the same.
However, we do appreciate that taking care of a rental property is complicated, so if you need any task to be taken off your back, we recommend you get in touch with an experienced property management team. Now, without further ado, here are our simple tips to make your LA rental more eco-friendly.
Choose tenants that have the same values
If you're investing your time and money into eco-friendly features for your rental, the last thing you want is to rent to tenants who will not properly utilize these features. Therefore, make sure to only look for eco-conscious tenants during your tenant selection process.
Don't get us wrong – this is not about discriminating or being too picky. It's more about finding tenants who appreciate the eco-friendly efforts you make and who will also make eco-friendly efforts of their own. Plus, it's doubtful that these tenants will damage your rental, which is yet another reason to give them an advantage over others.
Invest in LED bulbs
One of the quickest and cheapest ways to make your LA rental greener is to invest in LED bulbs. These bulbs last 80% longer than standard bulbs and use only half of the energy. As they only waste about 5% of the energy to heat, they will help your tenants save a lot of money on their energy bills.
The best part is that LED bulbs fit into almost every lighting fixture. Even if a specific lamp or other fixture doesn't house an LED bulb, you can always use retrofit kits. There's always a way to go greener!
Install a smart thermostat
Another great way to make your rental greener is to install a smart thermostat. It will allow your tenants to control cooling and heating in your LA rental remotely. This way, they'll waste much less energy and lower their electrical bills.
Invest in environmentally-friendly flooring
If you're planning to remodel your rental, new floors can give it a brand-new look, raise its value, and help you attract tenants. However, make sure to choose eco-friendly flooring materials. Here are some suggestions:
Cork reduces allergens found in a home, making it an excellent option for your rental. It's also easy to maintain and very durable. As cork trees do not need to be cut down for their barks to be harvested, they are an ideal eco-conscious flooring material.
Bamboo is already a prevalent option due to its sustainability. Bamboo floors are natural and attractive, so they will surely attract eco-friendly tenants to your rental. As it regenerates quickly, no trees need to be cut to harvest it.
Glass tiles are made from recycled materials and thus are perfect for an eco-friendly rental. Besides floors, you can use them for walls and backsplashes. They are effortless to maintain, and as they reflect light, they can also help you make your small LA rental look bigger.
Rubber flooring is another option because it's usually made from recycled materials (primarily tires). Although it's mostly popular in gyms, they are also commonly seen in kitchens and bathrooms. Besides being eco-friendly, rubber floors are very comfortable to walk on, so if your tenant suffers from back pain, they'll surely appreciate this feature.
Improve insulation
One of the best ways to make your rental greener is to improve insulation. By insulating doors, windows, ceilings, and walls in your LA property, you'll ensure that once the place is cool or warm, it will stay that way. This will massively reduce the electrical bill, and there are no tenants who wouldn't appreciate this.
Insulation issues are not difficult to detect. For example, let's say that you've noticed that you have your air conditioner on, but the room still feels hot. This indicates that there's probably a leak somewhere and that you should thoroughly inspect your rental. Another good indicator of an insulation problem is an increase in electrical bills.
However, improving insulation doesn't always mean heavy labor and time-consuming tasks. There are plenty of simple ways to reduce air and heat loss, and caulking is one of them.
Buy eco-friendly decor
It might come as a surprise, but you can use decorations to make your LA rental more eco-friendly. For example, you can consider adding low-maintenance plants. As they have plenty of health benefits, we're sure your tenants will appreciate the gesture.
Therefore, when decorating a rental in LA, make sure to add some pieces that look nice and are also eco-friendly. Also, don't run away from second-hand stores, as they can be your source of true decorative treasure.
Final thoughts
We hope you enjoyed reading and that our tips helped you make your rental more eco-friendly. Even by investing in minor changes, you will be helping the environment and inspiring others to do the same. But remember, you will also help yourself. Eco-friendly features will attract serious tenants, and you'll ensure you have a steady monthly income. And in case you need help finding those tenants, reach out to the team from losangelespropertymanagementgroup.com. They'll be able to help you with all aspects of managing your rental!