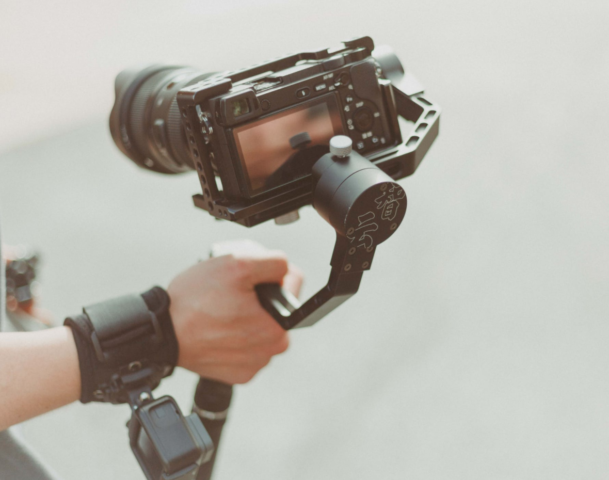 How To Create A Video Tour To Showcase Your LA Property
Forget the brochure and outdated newspaper ads – if you want to find a buyer or renter for your LA house, condominium unit or apartment, you need to pick up a video camera and start filming your property right away. According to recent statistics, video marketing is one of the best ways to market a home, and 40 percent of prospective buyers find virtual tours to be highly useful when considering properties. But before shooting, you'll need to know a few tricks and tips to make a video that will attract more inquiries and convince people to become a homeowner. Here's how property managers and real estate consultants can create a video tour to showcase an LA property.
Start by home staging
Just as you'd stage a home before a client walks into your property, you'll also need to do home staging before filming a video tour. First, get rid of all clutter on surfaces, and empty closets and cupboards. Next, make your house sparkling clean, and keep decorations to a minimum. Make sure that there's plenty of space for you to move around so you can properly film all the rooms. Keep 18 inches of space between the sofa and coffee table, and chairs should be at least 35 inches apart. There should also be at least a foot of space between area rugs and the wall to enhance the room's aesthetic.
Increase the quality of your video
If you're using a smartphone to film your LA property, make sure to set it to the highest video quality so that viewers can clearly see the content. If your phone doesn't provide great video quality, try downloading video editing apps such as PowerDirector, Avidemux, and Pinnacle Studio Pro to upgrade your video's resolution. Consider using artificial lighting to illuminate key areas, or film during the day and use natural light to create a better video.
You may also want to broaden the video's reach and usability by making it more accessible. You can provide transcription or written content to support the video, as well as audio descriptions of each part of the home. You can narrate as you film the walkthrough video, but if you're shy or if you think your voice is not appealing enough, you can have someone else do the narration and have it edited into the video. If you're hiring someone to do the narration, prepare a script so that your viewers will be informed about all the amazing qualities of your house or apartment.
Prepare to film
Before you start filming, leave all the doors open so you don't have to struggle to open them while you're shooting the video. Keep in mind that you'll need both hands to hold your phone to reduce shakiness, so it's better to keep them open right from the start. Plan your path so you don't have to change direction in the middle of filming just because you forgot about a certain room or feature.
Try filming from the outside first; then work your way into the home or vice versa. Move slowly so that your viewers can properly see all the details of your LA property, and do a test shot first to see if you need to adjust your speed. Take wall-to-wall and floor-to-ceiling footage so that potential buyers will have an idea about the dimension of every room. Don't forget to focus on special features such as an interesting light fixture, a fireplace, or a marble countertop, since all of these are the selling points of your home.
A video tour can help you sell your property faster. Try these tips to create a visually appealing and dynamic video tour of your LA property to show it off online.