Creating a Home Office Can Up Your Chances of Letting Your Apartment in L.A.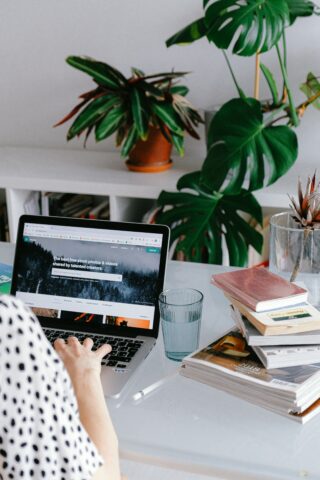 Around 16 percent of Californians work from home all the time, and 19 percent alter between home and in-office working arrangements, as found in a PPIC Statewide Survey. The results echo national estimates, which show that around 30 percent of total work days are now undertaken from home (compared to only 5 percent prior to 2020). If you have a home to rent in Los Angeles and you are seeking to attract discerning clients, decorating a home office is a good place to start. Home offices are no longer the ad hoc spaces they used to be. Today, permanent remote workers are seeking features like natural lighting, biophilic design elements, and top technological connections as a way to maximize their productivity and create a marked divide between their work and leisure spaces.
Remote Work Has Changed the Shape of Modern Home Design
Take a glance at any top architectural or interior design magazine, and you will find that "biophilic design" is all the rage in modern homes. This movement essentially seeks to bring outdoor living indoors through plants and nature-based materials, shapes, colors, and spaces. Recent studies have shown that indoor plants boost productivity and reduce work stress and if the remote work boom has shown us one thing, it is that it has not ameliorated work-related stress. In fact, it has only added to it, since many employees are finding it hard to know when the work day truly starts and ends. A large percentage continue to attend to emails and read work material even after their official shift.
Remote Office Design Can Be Affordable
Creating a functional remote office needn't be expensive. Once you have chosen a room with natural light, you can give it an office feel by investing in a comfortable desk and chair, ensuring that wall plugs are close to the desk and that high-speed Internet is available, and that there are sufficient storage opportunities. Docking drawer, cabinets, and other spaces can all efficiently store the working tenant's laptop, mobile devices, office supplies, extra computer hardware, and similar.
Creating Flexible Spaces
If your apartment is small and does not have a separate room for a home office, there are many ways you can select an arbitrary spot for this space. Usable spaces include a gap behind the sofa, the space beneath the staircase, and the spot adjacent to sliding doors that open up to a garden. Divide this space from the rest of the home with space separators or a living wall filled with hardy indoor plants. An easy living wall can be made by stacking palates and placing potted plants into their grooves. If you're into Chinese art, you can up the glamour factor by dividing space with a coromandel lacquer screen.
If you are looking to let your apartment to working tenants, having a home office can make it easier for them to envision life in this space. The popularity of remote work means that many tenants are looking for homes with dedicated spaces containing optimal design features and comfortable furniture. Even small homes can house a home office, with furniture such as foldable wooden panels creating a private escape for employees wishing to stay focused and productive.