Why You Must Have a Healthy Relationship with Your Tenant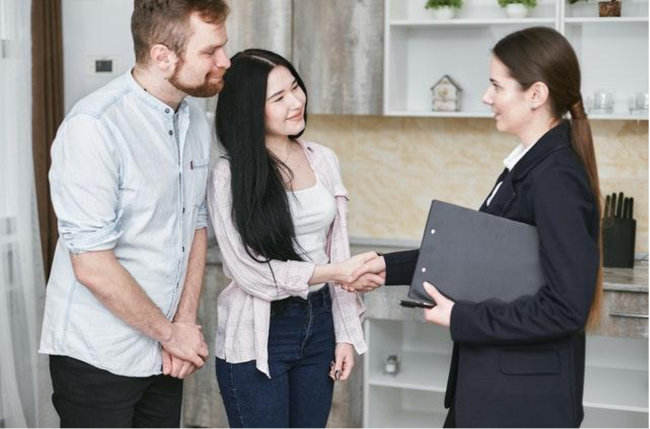 Having a good relationship between a landlord and tenant is incredibly beneficial for both parties involved. For the landlord, having a good relationship with the tenant means that they can ensure their property is maintained in the best possible condition and they can also ensure that they receive regular payments on time. For the tenant, having a good relationship with the landlord means that they have a reliable source of support and help in the event of any issues. This can make the tenant feel at ease and more secure in their living situation.
Let's assess together the advantages. 
Benefits
Better communication
Having a good relationship between the two parties also allows for better communication. For example, if the landlord needs to access the property for any reason, such as repairs or maintenance, they can discuss this with the tenant in an open and respectful manner. This can ensure that any issues are dealt with quickly and efficiently, while also avoiding any misunderstandings or disagreements. If the tenant experiences any problems with the property, they can discuss this with the landlord in a clear and cordial manner, allowing the issue to be resolved with minimal disruption.
Reduce the risk of tenant turnover
Second, having a good relationship with tenants can help to reduce the risk of tenant turnover. Tenants are more likely to stay in a rental property longer if they feel valued and respected by their landlord. This can be achieved through communication and being available to address any issues or questions tenants may have. Also, landlords can show that they value their tenants by investing in the property and making sure it is well-maintained. Investing in the property can help to create a comfortable living environment for tenants and can also help landlords to attract new tenants in the future.
Better care for the property
A healthy relationship can encourage tenants to take good care of the property. If landlords are friendly and approachable, tenants are more likely to take pride in their rental property and take care of it as if it were their own. 
Reduce the risk of legal disputes
No one likes legal disputes in this business. If landlords maintain a positive relationship with their tenants, they can more easily and effectively resolve any disputes that may arise. Therefore, both parties will be able to resolve disputes without having to resort to legal action, something that can turn into a costly headache.
Pleasant living environment
Creating a peaceful environment will make any tenant happy to love on your property. For example, if the landlord and tenant are on friendly terms, they may be more willing to help each other out with small tasks, such as taking care of the garden or helping out with minor repairs. If the landlord and tenant are on good terms, they may be more willing to socialise together, which can create a sense of community and camaraderie. This can make the living environment more enjoyable and comfortable for both parties.
Sound good? Now let's discuss how we can make it happen. 
Communicate Openly
One of the most important aspects of having a good relationship with your tenant is communication. Be sure to keep the lines of communication open, and make sure that you respond promptly to any inquiries or requests that your tenant may have. 
It is also important for landlords to be proactive in communicating with their tenants. Regularly checking in with tenants to see how they are doing and addressing any potential issues before they become major problems can go a long way in building trust. Furthermore, if the landlord is willing to be flexible with tenants when it comes to things like rent payments and other rental terms, this can help to foster goodwill and create a more amicable relationship.
Be respectful
Landlords should also strive to be respectful and understanding when dealing with tenants. This means listening to their concerns and treating them with courtesy and respect. Taking the time to get to know tenants on a personal level can also help to strengthen the relationship between the two parties.
Provide a safe and secure surrounding
They should strive to create an environment that tenants feel is safe and secure. This means ensuring that the property is well-maintained and up to local codes and regulations, as well as providing tenants with a sense of security, such as adequate lighting and locks on doors and windows
Be Fair and Flexible
It is also important to be fair and flexible. Make sure to follow the terms of your rental agreement, and to be open to discussing potential changes or modifications if necessary. More so, it is important to be fair and consistent when it comes to enforcing the rules, and to be willing to work with your tenant if any issues arise.
Conclusion
Fostering a good relationship with your tenant can help the both of you in the long run, and it's not hard to do! The tips above are easy to follow and can be successfully implemented in any relation. 
We also want to highlight that a property manager is an ace when it comes to creating an amazing relationship with the tenant. They're highly skilled in the art of negotiation and communication, helping your investment be as fruitful as possible. 
Get in touch with us today and learn more about our services.