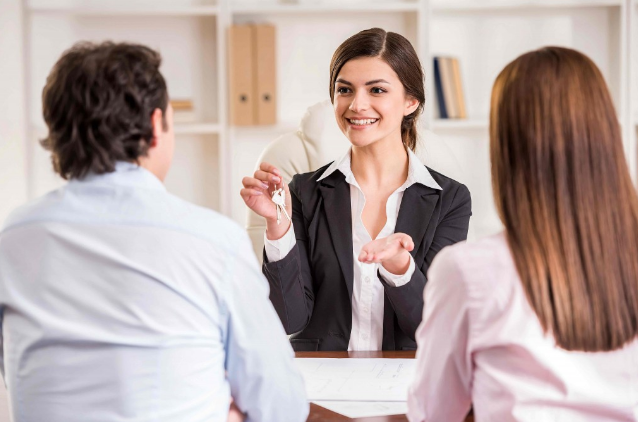 Every day, we have tons of commercial property owners asking us how to spot the best Los Angeles property managers.  The fact is, it is hard to choose a great property manager to manage your Los Angeles property. In most cases, we ask them to depend on referrals from other landlords.
However, there are tons of other ways commercial property owners can spot a great property management company. In this article, we have merged these considerations into 4 factors. Whenever you are looking for someone to manage your commercial property in Los Angeles, make sure you consider these 4 factors.
Top 4 Property Management Factors:
 Background Of the Company
Before you consider working with any Los Angeles property management company, you will need to check how long the company has been handling commercial rental properties in your area, their performance, as well as their rating.  These things are very important. However, don't let them cloud your judgment regarding new property management companies. Sometimes, new companies offer better or comparable services.
Alternatively, even with years of experience, some companies still provide services that are substandard.  You need to consider as many property management companies as possible. You should never opt for the first property management company you see or referred to without considering other companies.
Cost
One mistake most commercial property owners make is failing to consider cost before hiring a Los Angeles property management company. Different companies have different fees. Don't assume that you know these fees or that they should be the same.
Remember, higher fees don't usually mean better services. Find out what these fees are for and check to know if you can get such services at lower cost elsewhere.
Apart from the monthly retainer fee, other fees you must consider include fees for maintenance, marketing, and tenant eviction cost. Like we mentioned above, ask the property manager to break down these cost for you. In fact, to ensure you are getting the best service, ask for a regular accounting report, this will help you know how your fees are spent.
Customer Service
Don't settle for a property management company with poor customer service. Your preferred company must know how to treat you as well as your tenants. Most commercial property owners make the mistake of not considering customer service when hiring a rental property manager. This is very important.
You need to work with a property manager that is organized, flexible, prompt, and always available to you and your tenants. Moreover, you need someone that prioritizes communication. This is very important. You need to be able to reach your property manager anytime. Your tenants also need to be able to reach the property manager anytime.
Make sure you are working with a company with an excellent customer service.
Rental Property Commitment
While it is okay for a property management company to handle tons of properties, make sure that they are willing to give your property utmost attention. You need a property manager that should be able to monitor your property constantly, collect rental fees as at when due and also provide you with a regular update.
A good property manager should be able to make your tenants happy and provide you with constant updates. This way, even if you are not anywhere near your property, you would know that you are in capable hands.
Finding the right Los Angeles property management for your investment will be a lot easier when you consider all these factors mentioned above.