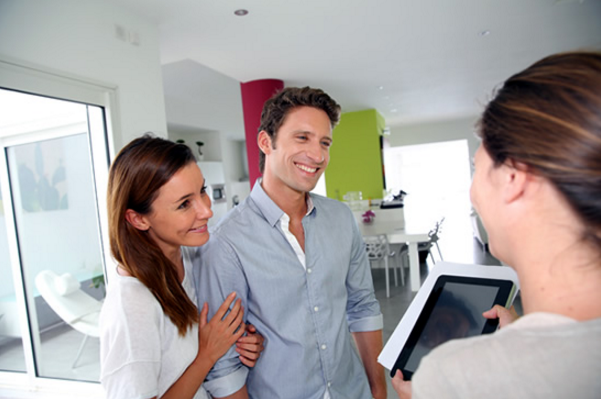 Every rental property has a feature that will make it extremely appealing to tenants. In 2016 alone, our property management company leveraged on the selling features of most rental properties to ensure that no property under our care are left vacant for a long time.
This is a trick every smart landlord and property manager must learn. There are a lot of beautiful and attractive rental properties in Santa Monica. Unfortunately, the landlords or the property managers don't know how to leverage the best features of the property to attract the right tenants. Every potential tenant is looking for something in a new property, you must be able to understand the needs of every potential tenant and show him features of the property that align with his needs.
In this article, you will learn the trick we used in highlighting the most sell-able features of rental properties in Santa Monica and other rental properties we are managing in Los Angeles area:
Understand the Features the Tenants Are Looking For
There are certain features that tenants are looking for. If you are a property manager in Santa Monica, you may be able to know these features based on experience. As a new landlord, you can ask around or spy on your competitors to know these features. These features can be both design-focused and functional.
Once you are able to know the most sellable features of rental properties in Santa Monica or your region, you will then get ready to incorporate them accordingly in your marketing.
Take Stunning Photos of the Right Features
Now that you've understood what features your potential tenants will care most about, it is time to show off what you got. Get a good DSLR to photograph these features. It is extremely important that you use a camera with the best resolution so that you can produce stunning images. I will recommend hiring a photographer, if you cannot afford a photographer or DSLR, then use iPhone 7 or any other smartphone with a quality camera to photograph the features you want to show off.
Make sure to shot from every angle, both interior and exterior and make the images into a collage later. These give tenants searching for rental properties in Santa Monica an opportunity to see how awesome your property is and the features that they are looking for.
Do Virtual Home Tours
Virtual home tours are becoming very popular in recent years, it is a better way to highlight the best features of your rental property. Use your smartphone camera and video the features you want the tenant to see. Upload your video to YouTube, Instagram, Facebook and also use the same video in your ads.
Virtual home tours will definitely get potential tenants interested in your property.
Leverage Data
Making use of data is a great way to attract the best tenants to your rental property in Santa Monica. Potential tenants are searching for properties that are nearby to grocery stores, schools, hospitals, police station, and bus parks. They also want an environment with low crime rate. They will be totally convinced that your property is best for them when you use verifiable data to sell your property. No doubt, it is hard to argue with data.
Here is what you should do.
Show Walkscore: Walkscore.com is a website that tells you how accessible your property is to grocery stores, restaurants, Bus Park, and other amenities. If your property has a Walkscore of over 70, make sure you add it to your ad. However, don't use Walkscore when it is below 70.
Crime Stats: If your location is safe from crime, you can get a report from CrimeReport.com and MyLocalCrime.com to use in your ad. These two sources are verifiable and will attract tenants that are not familiar with crime situation in your town or city.
Age of Property: If your property is new, ensure that you use this in your listings and ads.
 Use Testimonials
Certainly, the person in the best position to sell your property faster is the person who has lived in your rental property. Potential tenants like to read reviews and testimonials from tenants. If you have a good relationship with your tenants, ask them to write a small review or testimonial that highlights the features of your property.
These reviews and testimonials can go on your website, social media, and other review sites such as Google Business page, Yelp, and other websites of such nature.