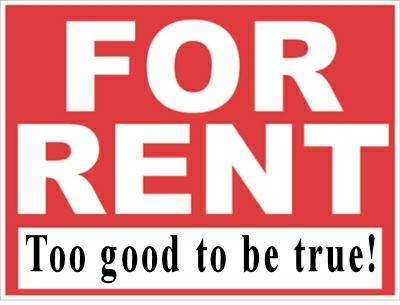 Do you want to attract renters fasts? You need to create a perfect rental listing. Most landlords and property managers create a horrible rental listing.
Most new landlords in the San Fernando Valley and property managers don't know how to create a perfect rental listing. This is the reason why they are not getting any inquiry. The thing is that if you want to attract renters, you must ensure that you dot your "I's" and cross your "T's".  Fortunately, there are a lot of templates online you can follow when you want to create a perfect rental listing or when you want to create your first rental listing.
In this article, you will learn of 7 easy ways to create a perfect rental listing that will help you any property owner in Los Angeles attract quality renters.
Easy Ways to Create a Perfect Rental Listing
Catchy Headline
Your headline is what will determine if a potential renter will stop scrolling and read your description. You need to come up with a headline that will instantly grab the attention of the tenant. The right way to do this is to use a compelling title that stresses the unique features and benefits of your property.
For instance:
Beachfront 2-Bedroom Apartment, Best Location in Sacramento, Near Restaurants and Coffee Shops"
High-Quality Images
A tenant will love to see a preview of the house you listed. You need to improve trust by adding some high-quality pictures of the bedroom, kitchen, bathroom, and the living room. You can also add the pictures of the lawn. Don't just post any picture, get a professional photographer and take high-quality pictures of your property.
Relevant Captions on the Images
You should personalize the images you posted with relevant captions that tell a story. This is a great way to make the property more appealing to a potential renter. An example of a caption to use includes:
Have a delicious early morning coffee at any of the 5 coffee shops nearby
Open your window and see the beauty of the beach nearby
Avoid Exaggerating
Potential renters will know when you are not being truthful. When making your listing, make sure you avoid using trite adjectives to describe your property. Keep it simple, use bullet points to list the key features and perks of the location. Above all, be truthful.
Be Clear With Your Pet Policy
A recent statics showed that about 50% of the population are pet owners. When putting up your perfect rental listing, you need to ensure you clearly specify your pet policy. Indicate if you will allow pets or not to avoid any misunderstanding. If you have pet size restrictions or charge a premium for pet owners, you should indicate it on your listing.
Indicate Utilities Available
It is important that you mention the utilities that are available in your property. You can have something like "rent includes water bills". If the tenant is to pay all the utilities, make sure you state it on your listing.
Use a Powerful call-to-Action
Most people don't make use of Call-to-Action. This is very important. After listing the benefits of renting your rental property, you need to tell the potential renters what next step to take. If you want them to call you, make sure you specify it. Alternatively, if you want them to submit their application right away, make sure you write it as well.