6 Reasons Santa Monica is the Perfect Place for a Rental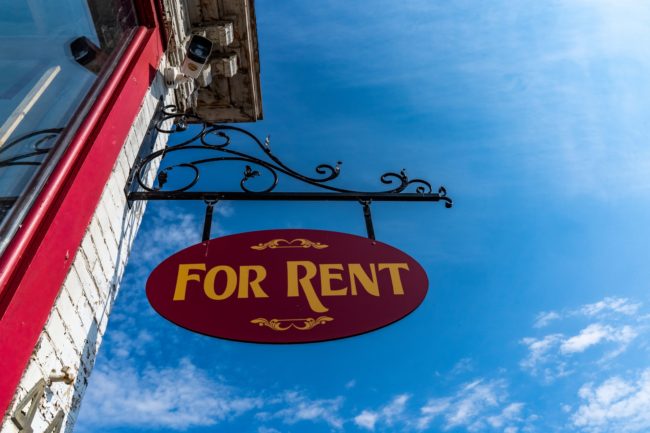 Becoming a landlord is not easy for a whole host of reasons. You need to worry about finding the right property and financing it. Furthermore, you even need to worry about the speed at which you can start drawing in tenants. This makes finding the 'perfect' city to set up difficult at the best of days since they all have their own downsides. However, we have a solid option to present to you in Santa Monica! Here are the six reasons Santa Monica is the perfect place for a rental.
Purchasing a home in Santa Monica is expensive
The first reason Santa Monica is the perfect place for a rental is that most people in the city prefer to rent. This is just a natural result of the high rental prices within the city. Now, some might argue that this means that investing in a rental is too expensive, too. However, there is a difference between going into a home purchase with the mentality of looking for a place to live and doing it as a source of income. For example, investing in multi-family real estate is guaranteed to quickly make up for any initial costs if you can sort out the purchase. As such, the high housing costs just end up working in your favor!
Commercial property opportunities are just as good
That's not to say that the only reasons Santa Monica is the perfect place for a rental are homes and multi-family housing. Commercial real estate opportunities are just as good and just as many. Santa Monica is home to a strong economy and has plenty of startups and tech companies. This means that all these businesses need more office space to support their everyday activities. As a result, you can easily make a return on your investment and turn a profit if you opt to invest in commercial real estate. It is doubtful that the situation will change anytime soon, either. This naturally makes Santa Monica a relatively safe investment, even if you keep an eye on the future. In fact, predictions dictate Santa Monica and other cities part of the 'Silicon Beach' will continue to grow in popularity.
Santa Monica is a popular tourist spot
If long-term tenants aren't your cup of tea, you still have a reason to invest in Santa Monica real estate. Namely because Santa Monica is quite a popular tourist attraction. And since it receives many visitors, you can choose to cater to them! All you need to do is make your property appealing to people visiting over the weekend or for a vacation, and you can have a relatively consistent source of income. Now, this does mean dealing with the somewhat seasonal nature of tourism. But this just gives you enough time to do repairs and renovations to make your property more of a success. And if dealing with the chaos that constantly switching tenants is daunting for you, then you need to get a property manager to keep things going while you rake in the profits.
The average rent prices make in Santa Monica are in favor of landlords
When looking to invest in a rental property, the fear always exists that monthly returns won't cover the costs. Well, in Santa Monica, this is definitely not the case. In fact, the average cost of rent is just another reason Santa Monica is the perfect place for a rental! The high housing costs we've already discussed and the scarcity of available rental homes in the city come together to produce high rent prices. Now, local authorities have made efforts to keep rent within reasonable parameters. Still, this does not mean that your profits will be in any way jeopardized! Even with those laws in place, you are in for a very lucrative time if you choose to invest here.
Excellent landlord resources
Because of how prevalent renting is in Santa Monica, there are plenty of resources for landlords to draw on that will make your life much easier. Professional services such as cleaners, handymen, etc. They are all present in large numbers and offer competitive prices if you opt to use them. Especially if you plan to engage their services in the long term! Your tenants will benefit from this, too, even if they are moving from Miami to California. They'll be able to hire interstate movers that will help them reach the West Coast with ease. Few cities have as much to offer to their landlords. So, you should take advantage of the setup Santa Monica has!
Opportunities despite competition
The final reason why Santa Monica is the perfect place for the rental is just how easily you can get established in the city. Typically, the competition within a city makes it difficult to find your niche as a landlord. However, the various local factors we've described so far come together to make it relatively easy to hit the ground running here. Even if you don't put much effort into rental property marketing, as long as your rent is reasonable, you will have no issues attracting tenants. This makes it possible to quickly start turning a profit. And effectively mitigates the drain the initial investment has on your budget. Santa Monica is one of the best choices for you if you're worried about that initial period after investing.
The right opportunity
Having gone over the six reasons Santa Monica is the perfect place for a rental, you should be able to tell whether you want to pursue a career as a landlord here! Even if you have been looking for the absolute best opportunity to invest in real estate, it is unlikely you'll find a city much better than this.