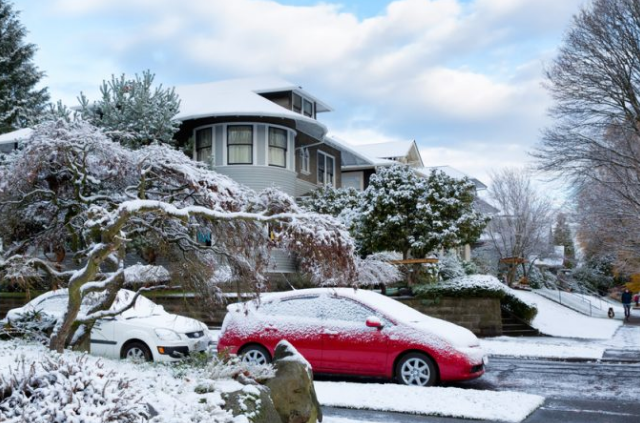 As a landlord or rental property manager, it is your duty to protect the property and ensure it does not in any way pose danger to the occupants. One of the natural hazards that can cause serious damage to lives and properties is a heavy snowfall. Some can get up to seven feet. This type of snowfall can cause some serious damage to your rental property.
Unfortunately, protecting your property from heavy snow is not easy. However, it is a task you must take seriously especially as the winter is around the corner. Putting some protective measures in place will ensure no property damage and no lives are lost in your property.
Any loss of lives or property will scare away potential renters. The steps listed below will help you prepare your rental property for heavy snowfall.
Remove Snow Without Going Up the Roof
You will need to have a way to remove snow without going onto the roof. To do this, you can invest in de-icing materials and extended snow rakes or drag lines. These tools will help you remove snow without damaging shingles. With the adequate extension, you can work from the ground without any need to go up on the roof.
In some areas, you may consider installing an electronic de-icing system that gets the job done automatically.
Identify Hidden Hazards on the Roof
There are some cases where you might need to go up on the roof of your rental property yourself or get a contractor to do it. However, you should identify the hidden hazards before you attempt climbing. According to the Occupational Safety and Health Administration, falls are the leading cause of most workers fatalities and injuries while removing snow from the rooftop. Identify and remove any potential hazard before going onto the roof.
Removing Snow To Prevent Unbalanced Loading
Don't attempt removing snow without assessing the load. You should assess the weight of the snow, equipment, as well as the load of the workers. Also, assess the load limit of the roof before climbing. Doing all these is not easy but necessary to prevent falls. You need to reduce the load on the roof to save the property and make your environment less hazardous.
Preparing to Remove the Snow
Whether you want to go onto the roof yourself or a hire contractor, you will need to wear proper fall protection equipment and clothing. While climbing, don't climb with a snow rake or shovel. You or your workers should also wear appropriate warm clothing to protect yourself against hypothermia and frostbite.
Elevating Snow Removal Equipment to the Roof
Like we suggested above, it is dangerous to climb the ladder using snow removal materials. This could expose you to injuries. We recommend that you elevate snow-removal equipment such as snow blowers using lifts, pull ropes, winches or other related equipment. Ensure you avoid overloading snow blowers.
Conclusion
Managing a rental property during the winter season can be difficult. If you are not comfortable with removing snow from your roof, you should hire a contractor. As a landlord, you need the best property management company in Santa Monica and Los Angeles environment to manage your property and protect it adequately during this season.