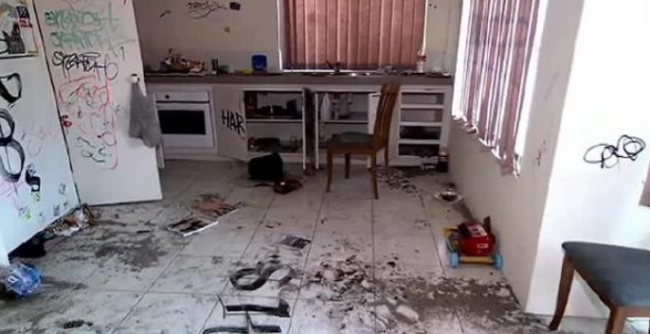 One of the imminent concerns of every property manager in West Hollywood is tenant damage. While conducting a background check can help you reduce the number of bad tenants, there is still possibility of attracting bad tenants who for one reason or another will cause damage to your property.
Experienced property managers in West Hollywood know that there is no 100% guarantee that you won't deal with tenant damage at some point. The best you can do is to take certain precautions on time to guard against this happening and reduce the chances of tenant damage. In this article, we will take a look at various ways through which you can reduce tenants' conflict and also guard against tenant damage.
Top Ways to Protect Your Property From Tenant Damage
Put Your Property in Top Condition
The best way to guard against tenant damage is to ensure that your property is in a pristine condition. When a tenant moves into a good and neat looking property, he will know that you care about your property and will likely respect it. On the contrary, if your property looks rundown or need several repairs, the tenant will assume that you don't care about your property and will do with it as he pleases.
Make Regular Inspections
Whether as a landlord or property manager in West Hollywood, it is your duty to conduct periodic inspection of your property. There are two goals you can achieve with regular inspections. The first goal is that it will enable you to see whether a tenant have done any damage to your property. Secondly, by conducting regular inspection, it will show your tenants that you truly care about the property and they will do their best to avoid any damage to the property.
Have a Guideline for Security Deposits
It is extremely important that you have easy-to-understand and enforceable guidelines concerning security deposits. Your tenants need to know that they can lose part, if not all their security deposit when they cause any damage to your property. Any tenant damage done will attract some penalties in form of lost of security deposit.
Establish Clear Pet Policies
Pets can cause a number of damage to your property. If you are a landlord or a property manager that wants to allow pet in your property, you need to have a clear and concise guidelines about pets. You need to ensure that your tenants understand and abide by your pet policy.
Conduct Exhaustive Tenant Screening
You need to do deep and rigorous background checks and screening before accepting any tenant. Talk to former landlords and see if the tenant has any violent behaviors. As an experienced property management company in West Hollywood, it is your duty to ensure that you do a good background checks and screening so that you can avoid preventable tenant damages.
Conclusion
Taking care of your property and conducting a good background check will help you avoid tenant damage. Make sure you have good policies and put your property in a good condition to attract quality tenants.