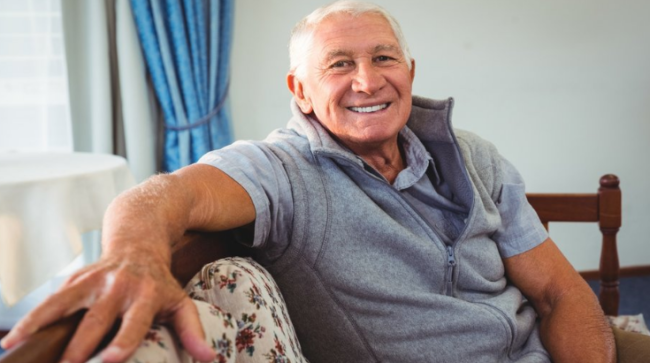 Renting to elderly tenants can be a great decision. Most of them will give you the peace of mind you need. Most seniors are now wiser and less likely to be involved in a crime while on your property. Most of them will probably have your rent ready even before the due date. As far as they have Social Security or pension, you don't have to worry about your rent.
Notwithstanding, renting to elderly tenants also come with some unique challenges. Some of these challenges include but not limited to:
Health problems
Eviction problems
Complying with Disabilities Act
Mental health issues such as dementia and hoarding
We will take a look at these issues and suggest ways you can deal with them.
Discriminating Against Elderly Tenants Because of Age
According to the Federal Fair Housing Act of 1968, it is a crime to discriminate against prospective tenants as a result of their age. This stipulated that:
You should not use any word that smacks of discrimination in advertising or marketing.
You should not lie that a unit is not available when it is available.
You should not terminate a lease or refuse to renew one.
When renting to elderly tenants, ensure you have the above law in mind.
Dealing with Elderly Tenants With Disabilities
Federal housing law also prohibits discrimination against elderly tenants with disabilities. You are also prohibited from asking questions about disabilities.
As a landlord, you will need to make some accommodations for the elderly or tenants with disabilities. You can install features such as grip rails in showers or allow tenants with disabilities to have assistance animal. Again, you can provide a reserved handicapped parking space near the entrance of your property.
There is no law that requires you make structural changes for the disabled. Although, there is a section of the Fair Housing Act that states landlords should allow for service dogs in public accommodations.
Help Elderly Tenants Through Rent Enforcement
It is normal for elderly tenants to slide on rent payments. However, you will be doing them a disservice if you don't enforce your rent rules. The focus will not be on getting your money by all means, possible, instead, it should be on finding new housing for the tenant. Most charitable agencies will be reluctant to help elderly tenants who are more than 30 days behind in rent. You will be making it difficult for the elderly tenant to get assistance if you let him slide on rent for a long time. Moreover, you will be endangering your own financial situation.
You can take action to collect, support, assist or even evict without delay. If this doesn't seem like what you can do, you should get a reliable property manager to take care of the property. Property managers are experienced with renting to elderly tenants and challenges that come with it. As a landlord, if your elderly tenant is always late with rent payment maybe as a result of Social Security or pension payment, you can adjust the rent due date to keep a good tenant.
Dealing with Hoarding
This is a common issue when you have elderly tenants. But it is not easy dealing with such problem. The American Psychiatric Association described hoarding as a clinical disorder, thus tenants with this problem may be protected under the Fair Housing Act.
However, landlords don't have to tolerate unsafe conditions. Tenants are still required by law to protect the structure and property from damage and comply with health regulations. As a landlord, you can evict a tenant because of issues such as:
Activities that lead to damaging or interference with fire prevention systems
Attracting pests or rodents
Careless storage of hazardous materials
Unauthorized pests
You can protect your rights by documenting these issues carefully. Go ahead and take a photograph of hoarding and other issues. A good way to help the tenant is by working with a family member to create a cleanup plan.
Evicting Elderly Tenants
If you are renting to elderly tenants, you may have to deal with eviction at some point due to some reason. States like California has laws to protect the elderly tenants. If you decide to evict an elderly tenant, check with your attorney first to ensure that you are well within your rights. You will need to prove to the court that you tried your best to help the elderly tenant.
Helping the Elderly Tenants
Renting to elderly tenants has some challenges. Instead of trying to evict them, find a way to help them. You can work together with their family member to create a plan that benefits the elderly and protects your property.
Again, you can work with a number of organizations that help elderly tenants. Some of these organizations include:
Catholic charities
The Red Cross
Visiting Angels
Local Churches and synagogues
Local offices of elder care
County health nurses
As a landlord, dealing with elderly tenants can seem like a lot of challenges. You need experience when you are dealing with seniors. If this seems too difficult for you, don't hesitate to get the help of a reliable property management company.