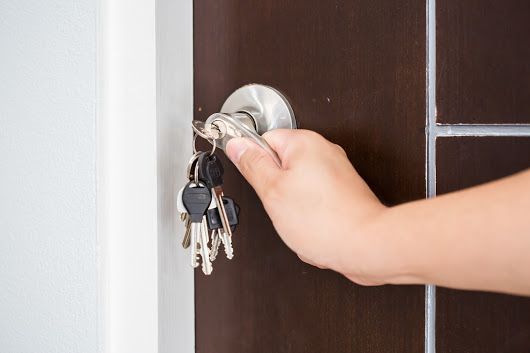 Are you going on a vacation or for a business trip? You need to take steps to protect your property while you are away. Most of us think that all you need to ensure security is locking your property and may be having watchful neighbors. Today, you need more than that. The fact is that not prepping your home for a travel will leave you vulnerable to all sorts of problems.
Apart from human factors such as break-ins, you could face other problems such as a gas explosion, water damage, and more. According to a report by FBI, there are at least 2.5 million break-ins every year in the United States. This number, which is very alarming, translates to at least, a home burglary every 13 seconds. The report also shows that some of these people that break into your home are dangerous and can put you in harm's way.
The good news is that there are easy steps you can take today to ensure that your home is safe when you are traveling. This report is important both for landlords, property investors, property managers, as well as tenants.
If you are a landlord or a property manager, you need to ensure that your tenants read this article or pass the information here to them. This could help save them and protect your property while they are traveling.
Below are smart ways to protect your property while you're away:
Invest in a Security System
Most people probably don't think it is necessary to invest in a security system to protect their home. Your home is your abode, your place of rest; where you take solace after all the troubles of the day. You need to ensure you give it adequate protection. According to a report by FBI, an average security system costs $30/month; this is very low compared to the amount you will lose when your property is broken into. You will also have to deal with the trauma. An Investment in a security system is a wise investment.
Put the Water Heater Off
A lot of houses have been burnt down as a result of a fire caused by the water heater. It is a simple logic, put off the water heater when you are traveling; you are not only protecting your property but also saving money on electricity bills.
Avoid Keeping a Spare key Outside
Find somewhere safe to keep your spare keys. Keeping them under the carpet, in front of your door or anywhere around is a big mistake. Most burglars know the places you are likely going to leave your spare key. You'll make it easier for them to invade your home when you keep your spare key around.
Put Your Mails on Hold
One way burglars know that you are not home is through an overflowing mailbox. When you are traveling for a long time, put your mails on hold to avoid wrong attention.
Automate Your Lighting System
A great way to give the impression that someone is home is to automate your lighting system. If you have timing unit installed, it will turn on lights that can be easily seen on the outside. It will keep turning the light on and off at specific times giving a potential intruder the impression that someone is home. This way, you can protect your property from burglars.
Unplug your Appliances
There is no need keeping all your appliances plugged into the electricity when you are traveling. Anything can happen. You don't want your house to be set aflame as a result of an electrical spark. When you are traveling for a long time, unplug all your small appliances and anything that isn't plugged into a surge protector. This will help you protect your property and also save money on electric bills.
Ask a Neighbor/Friend for Help
Don't be too shy or afraid to ask your friend or neighbor to keep a watchful eye on your property while you are away. If you have deliveries, they can help you keep it until you return. They will also give you report about the state of your property throughout the period you are traveling.
Conclusion
It is important that you give your property adequate protection while you are traveling. Landlords should ensure that they educate their tenants on ways to protect their property when they are traveling. As a landlord, if you find such task burdensome, you should consider hiring one of the best property management companies around your area. An experienced and reputable property management company can help you protect your property.