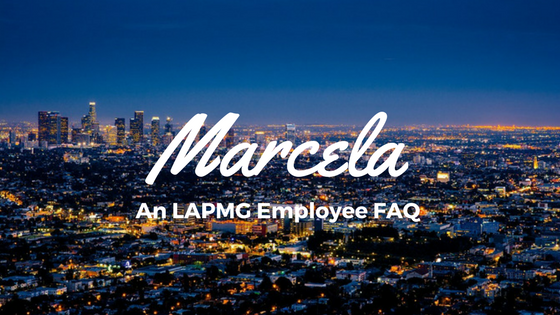 Los Angeles Property Management Group is a team-oriented company, and today we're talking to Marcela Granera, one of our resident managers. We're sharing a bit about what it's like to work at LAPMG and how our team culture helps us to provide outstanding Los Angeles property management to our clients and customers. 
Q: How did you come to work at LAPMG?
A: My mother actually started with the company in 2013, because she had been a property manager for at least 20 years. The Company allowed me to assist my mom in her duties as a resident manager, and this was a great opportunity for me because I didn't have prior experience. But, I wanted to prove myself and over the years, I was able to learn about the company and the property management business by watching and learning and assisting my mother. Then, an opportunity arose to manage a smaller property as a resident manager. I jumped at the chance. That's how I got started here.
Q: What are your day-to-day activities as a resident manager?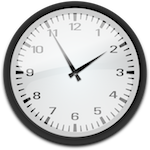 A: I'm the property manager dedicated to this one building, and I'm there on-site. I spend my days communicating with tenants, conducting weekly reports, making sure that the property software we use captures everything and keeps our rent roll organized and accurate. I also address and clear maintenance requests. The team works hard to do the best we can and stay on the same page, so there's a lot of coordination involved.
Q: What's the biggest challenge to the work you do? What kind of problem solving is required?
A: Staying on top of schedules and time management is hard. The Company has been really helpful in that, because he makes suggestions in terms of agendas and facilitating all the things that need to be taken care of in the short term and the long term. Juggling the needs of the company and the needs of the building I'm managing can sometimes get complicated. We're taught to use our time wisely and follow a schedule. We're educated on how to do better with some of the things that challenge us the most. We receive training in how to address problems before they become overwhelming. We learn to be more proactive. It's a huge benefit to the whole team.
Q: What's your favorite part about working for the company?
A: I love that we're so team-oriented. We have a goal, which is to succeed, and we work together to achieve that success. We're focused on everyone succeeding because ultimately, we are in this together.
Thanks to Marcela for sharing her experience with us today. If you have any questions about what it's like to work with us or for us, please contact us at Los Angeles Property Management Group.