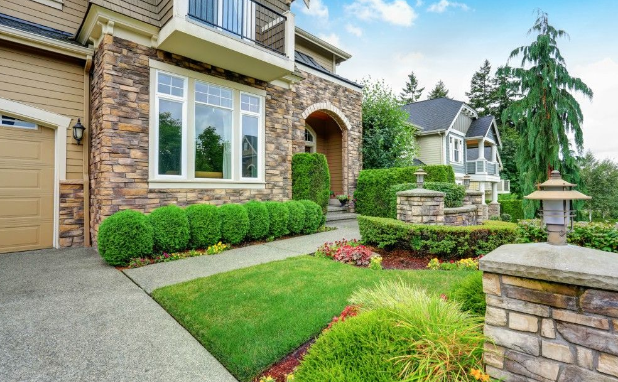 One of the toughest challenges most top Los Angeles property managers face is attracting right talent. Most people do not know that if you spend money to put your property in the right condition, you will definitely get the attention of the right types of tenants.
Most property managers don't pay attention to their yards. However, one trick we have used over the years to attract high-quality tenants to rental properties under our care is to make our yards to stand out. When you want to show a potential tenant your property, the first thing he will notice is the yard. It is the responsibility of property managers to ensure that the property under their care is well-taken care of, including the yard especially when there are not tenants.
In this article, you will learn of some top yard hacks you can use to make your property more attractive to prospective tenants.
Clean Up The Yard
If the yard is empty with no one occupying the rental property at the moment, you can have leaves scattered all over the yard. During windy days, tree branches and twig tend to fall on the yard and can make a mess.
Before you show a potential tenant your property, Ensure that you make out time to come and clean up the property.  Look for anything that may be out of the place in your yard and get rid of them immediately. This will help you to make your rental property become attractive.
Keep the Grass Green and Low
You can easily make the rental property look more attractive when you have lush, green grass. This is a great way to make your property look attractive without spending a lot of money. It doesn't matter the time of the year; you should consistently take care of your lawn.
After cutting the grasses to keep them low, spread fertilizer and ensure the grasses get enough water every day. When you make your grass look alive and low, potential tenants will fall in love with the property on their first visit.
Remove Weeds From The Property
Weeds can make your yard look out of place and very unappealing. Unfortunately, after treating them, they may continue appearing. What this means is that you may have to constantly work on them to ensure they do not make the mess of your property.
Some ways you can easily get rid of weeds is by pouring hot water on them. Alternatively, you can also sprinkle salt or baking soda on them to kill them.
Practice Container Gardening
This is a great way to make your yard look extremely attractive. When you put your garden inside a container, it makes it extremely easy to move them around and keep them wherever you want them.
The great thing about container gardening is that you can move them around or take them inside during bad weather. You can start container gardening by finding cheap pots from your local hardware store. You can get seeds from your friend's garden instead of buying one. No doubt, container gardening is one yard hack Los Angeles property managers and landlords are using to make their property more attractive.
Install Solar Lights
There are tons of affordable solar lights you can use to light up your yard at night and make them very attractive. You can get portable solar lights for as low as $15 for 6-packs from your local store or you can purchase them online. Solar light can indeed make your yard very beautiful and the best part is that you don't need to increase the amount you pay on electricity bills.
Conclusion
Whether you are a landlord or a property manager, making your yard to stand out is a great way to attract top-quality tenants. Nowadays, tenants want a home they can be proud of, if you apply these tips above, you will definitely succeed in making your property look very attractive. Additionally, if you are a landlord but don't have much time on your hands, you can make use of a top Los Angeles Property Management Company to keep your rental property in a great shape.