Unraveling the Mystery: Why Do Tenants Leave Good Rental Units?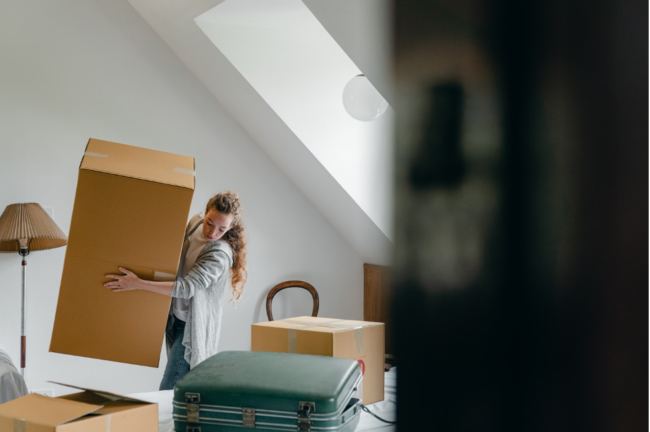 Introduction
As a property owner or landlord, it can be frustrating and puzzling when tenants decide to move out of units that seem perfect. You may find yourself wondering why tenants choose to leave when they had good experience during their stay. Understanding the factors behind tenant turnover is crucial for property owners and landlords to improve tenant retention rates and ensure a rental income stream. In this blog post, we will explore some common reasons why tenants leave good rental units and how you can address these issues to foster long-term tenant satisfaction.
Changing Life Circumstances
Life is full of surprises, and tenants' circumstances can change unexpectedly. Job transfers, marriage, growing families, or even purchasing a  property are reasons why tenants opt to move out of good rental units. While these factors may be beyond your control, staying in touch with your tenants and maintaining a relationship could sometimes lead to solutions. For instance, you might consider allowing them to terminate the lease early or suggesting properties you manage that better match their needs.
Rent Increases
Even in good rental units, significant rent hikes can be a deal-breaker for tenants. While it is understandable for landlords to adjust rents over time due to market conditions or property improvements, it is important to avoid increases without communication. This lack of communication may prompt tenants to seek housing options. To retain tenants consider providing incentives for lease renewal or transparently discussing rent adjustments, while giving notice to allow for budget planning.
Maintenance and Repair Issues
A well-maintained property is vital for retaining tenants. According to this Long Beach property management company when maintenance and repair requests are consistently delayed or left unaddressed, tenants may feel undervalued and frustrated. Proactive maintenance and prompt resolution of repair issues not only enhance tenant satisfaction but also demonstrate your commitment to providing a quality living experience.
Inadequate Communication
Effective communication plays a vital role in fostering a landlord-tenant relationship. Failing to communicate effectively with tenants can lead to misunderstandings and dissatisfaction. It is important to establish channels of communication and promptly respond to emails, phone calls, or messages from tenants. Regularly checking in with your tenants allows them the opportunity to discuss any concerns or suggest improvements.
Lack of Amenities or Upgrades
In today's rental market, tenants have expectations when it comes to amenities and upgrades offered in their rental units. It is essential for landlords to meet those expectations in order to attract and retain tenants.
Having amenities, like in-unit laundry, updated appliances and modern finishes is crucial to attracting tenants who align with their lifestyle and preferences. It's important to evaluate and periodically consider adding sought-after amenities to stay competitive in the market.
Neighboring Issues
Sometimes, it's not just about the rental unit itself but also the surrounding environment. Noisy neighbors, lack of privacy, or safety concerns can drive tenants away from an otherwise good rental unit. While you may not have control over neighboring properties, investing in security measures, enforcing community guidelines, and promoting communication among tenants can create a living environment.
Lack of Flexibility
Flexibility is highly valued by tenants in the rental market. Strict policies regarding subletting, pets, or decorating, may discourage long-term tenants who desire freedom in personalizing their living space. While certain rules are necessary for property management, it's worth considering some level of flexibility to accommodate tenants' preferences within boundaries.
Desire for Homeownership
Many tenants ultimately aspire to become homeowners. As they save and plan for their future, they may decide to leave good rental units behind in pursuit of homeownership.
Though it's a part of being a landlord, creating a rental experience can have a lasting impact and increase the chances of getting referrals or repeat business in the future.
Conclusion
Understanding why tenants leave good rental units is critical for property owners and landlords seeking to improve tenant retention rates. By addressing common issues such as communication gaps, maintenance concerns, rent increases, and amenity offerings, you can create a positive and enjoyable living experience for your tenants. Additionally, being responsive to tenants' changing needs and life circumstances can strengthen the landlord-tenant relationship and lead to more extended and mutually beneficial tenancies. Remember, investing in tenant satisfaction can not only reduce vacancies but also contribute to the long-term success of your rental property business.
If you haven't hired a property manager already, click here to learn more about our services and how an experienced property manager can share some of your burdens.