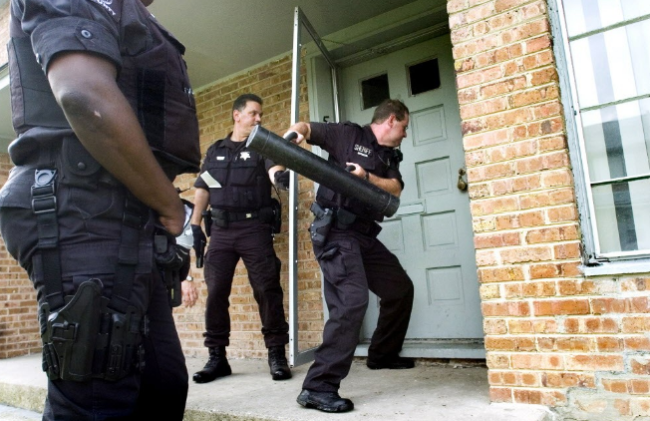 One of the toughest jobs of a property manager is evicting a tenant that defaults on his rent. Failure to pay rent is one of the major reasons for evicting tenants in Los Angeles.
You must be very careful when you are about to evict a tenant, one wrong move can delay the eviction and disrupt your income stream.  As a landlord or property manager, it is recommended that you read Los Angeles Laws regarding evicting tenants before attempting anything; this will save you from embarrassments and mistakes.
Below, we have listed some eviction mistakes you must avoid at all cost when evicting a tenant:
Not Having a Lease Agreement
No matter how nice a potential tenant may seem or how close you are to him or her, always have a lease agreement. The agreement must spell out some factors such as:
The amount of rent and when it is to be paid
What happens when the rent is not paid on time
Rules regarding late fees
What happens when your tenant moves out of the property before the lease expires
How the lease should be renewed
The lease agreement must be signed by both parties (you and your tenant) in the presence of your attorneys.
Improper Entry
There are different laws in each state governing under which condition a property manager or a landlord may enter the apartment of a tenant. You cannot just walk into a dwelling that is currently inhabited by a tenant in a non-emergency situation. In most states, you have to give the tenant at least a day notice. You can write a note and paste it on the door a day before you enter the apartment.
Even if you suspect that the tenant has abandoned the property or because the eviction proceedings have started, it still did not give you the right to access the dwelling without a notice. If you must do so, arrange for a law enforcement agent to follow you.
Not Hiring an Eviction Attorney
Most property managers or landlords are not qualified to handle evictions on their own. If you do, there are a lot of eviction mistakes that will come back to haunt you. Hiring an attorney will not only ensure you complied with the laws regarding eviction; it will also help you to a strong case in court.
Accepting Partial Payments
Avoid accepting partial payments at all cost. You may be unintentionally giving up on some of your rights when you accept partial payments. This mistake could forestall the eviction process. In most cases, nice property managers or landlords are mostly the victims of this mistake. Even if you want to grant an exception to a tenant who has always been keeping to his words, others will get to hear about it and will expect you to grant them the same favor.
Shutting Off Utilities
You may be tempted to shut off utilities such as water supply in order to force the tenant to pack out. Don't try it; this is a serious eviction mistake and it is illegal in 50 states. If you want a tenant out of your property, convince him to leave or take him to court.
Getting Emotional
There are cases where you have to deal with problem tenants. These types of tenants will call you all sorts of names when you are about to evict them. In this type of situation, it is easy to get emotional and say something untoward in the heat of the moment. Something you said to the tenant can bring the state or federal housing regulators down your head and cost you big-time in legal fees, fines or settlement costs in some cases. The unfortunate part is that you are still stuck with the tenant.
This is one of the reasons why we recommend above that you hire an attorney when trying to evict a tenant.
Throwing the Tenant Property Out
This is one of the worst mistakes you can make when evicting a tenant. If you feel that the tenant has abandoned the property, get an attorney and a law enforcement agent to accompany you into the apartment. You may require a judge to rule on your case before moving out the property (in case the tenant is nowhere to be found).