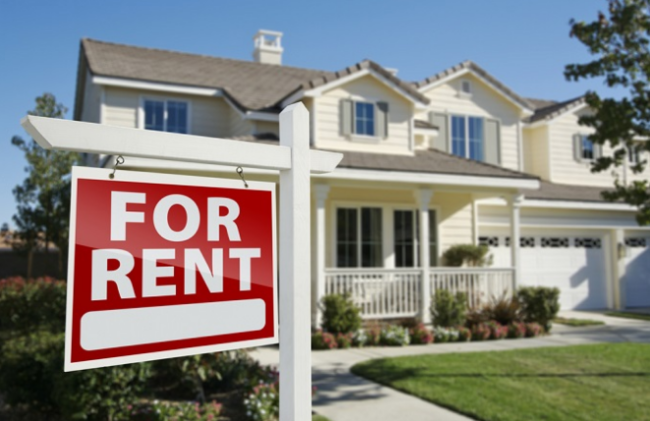 According to a study by BiggerPockets, about 3% of Americans are actively looking to buy a property within the next twelve months. This percent amount to about 9.5 million people that are looking forward to buying a rental property within the next one year. However, most of these properties still have tenants occupying them.  From Burbank and Woodland Hills, to Los Angeles to Westlake, properties like this can be found.
If you are among this group of real estate investors who want to buy or sell a property, you may face a problem in which you still have tenants on these properties. In this article, you will learn how to sell or buy a rental property with current tenants.
What To Do If You Are Buying a Rental Property With Tenants Still Occupying Them
There are some leases with a clause that gives the new landlord the authority to terminate the lease when the property is sold. However, a tenant must have at least 30 days notice. If a lease has this clause, it means the owner of the property could terminate the lease even before selling to the new buyer.
However, in most cases, fixed-term leases do not expire when a rental property is sold. Instead, the previous owner will transfer the lease to the new owner.
Should You Buy a Property With Tenants Presently Occupying Them?
Buying a rental property with tenants living in the property could be a great investment. If you want to rent the property to tenants, this means you already have the tenants you need and won't need to start looking for new tenants. It will help you save time and money on looking for new tenants and screening them.
However, there are cases where you may not like some of the tenants especially if the previous owner has done a poor job of screening the tenants. In this case, you may consider terminating the lease of some of these bad tenants.
On the other hand, if you wish to use the property for other purposes apart from renting it to tenants, it may not be a good idea to buy a rental property with current tenants.
How To Find Out About the Quality of Current Tenants
There are some steps that can help you to find out if your current tenants are quality tenants. These steps include:
Inspect the quality of the property. If it is still in good condition, it means your current tenants are responsible and treat your property with respects.
Another way is to demand receipts of payments from the previous owner. This will help you to know the tenants that are paying their rent promptly.
You can also demand the existing lease from the previous tenant for a review.
As a new owner, you can demand that the previous owner transfer the security deposit to you.
Note that it is your responsibility to transfer the full security deposit to your tenants whether the previous owner returns their security deposits to you or not. It is therefore recommended that you request for security deposits as a condition of the sale from the previous owner.
Before paying for the property, make sure you obtain receipts, lease, and security deposits as "condition of the sale". It will become hard to obtain these after paying for the property.
What To Do If You Are Selling Rental Property With Tenants Presently Occupying The Property
You will definitely need the cooperation of your current tenants when you want to sell your property. You should be honest with them. Don't try to shroud this process in secrecy. Come clean and let them know why you are selling the property. If you are honest with them, they will help you to make this process a lot easier.
When you sell your rental property with current tenants, the new owner will inherit the rental lease and security deposits. He now has the right to review the lease and even terminate lease agreement. It is also your responsibility to let your current get important information like:
The name of the new owner
The contact information of the new owner
Where and how to pay their rent moving forward
The amount of security deposit transferred to the new owner.
What To Do If You Don't Want To Sell Your Property With Current Tenants?
If you don't want to sell your property with current tenants, you have the option to wait until your rental lease expiration. You can now put up your rental property for sale at the expiration of the lease. This option makes it easier to show the property to prospective buyers.
Note that there are some leases with a clause which gives the owner the right to terminate a lease at least 30 days in advance. When you decide to cancel the lease, you must let your tenants know on time. You should also give them time to find new rental property.