7 Affordable and Reversible Upgrades to Make Your Rental Feel Like a Home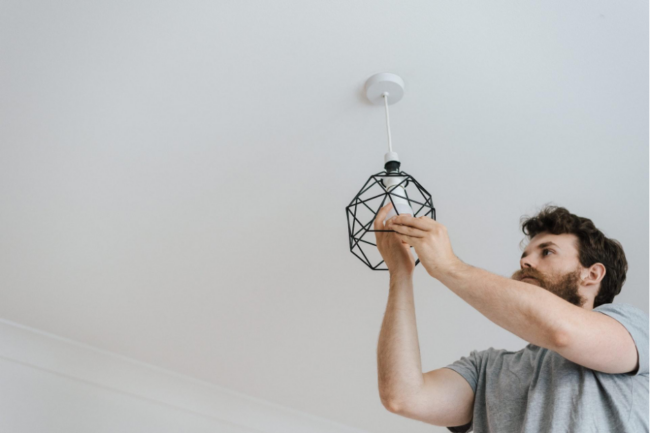 Renting a living space often comes with limitations that prevent renters from making significant changes to their homes. However, that doesn't mean that renters can't make upgrades to transform their living spaces into cozy, stylish, and personalized homes. In this article from Los Angeles Property Management Group, we'll explore seven reversible and budget-friendly upgrades that renters can make to their living spaces without violating their lease agreement.
Try Out Wall Stickers
A fun way to spice up your walls and one of the best ways to personalize your living space as a renter is to add some personality to your walls with wall decals. Wall decals come in an array of colors, patterns, and designs, making them an excellent choice for renters who want to add some fun and funky vibes to their homes. They are easy to apply and remove, and they don't leave any residue or damage on your walls, which makes them an ideal option for renters.
Slipcovers for Your Furniture
A practical upgrade for your furniture renters often has to work with the furniture provided by the landlord, but that doesn't mean you can't upgrade them. Furniture slipcovers are an excellent and budget-friendly way to transform old and outdated furniture into new ones. They come in various sizes, styles, and colors, and they are easy to install and remove, making them a practical option for renters who want to give their living space a refresh.
Pendant Lights
Brighten up your space with some twinkle string lights are an excellent way to create a warm and cozy atmosphere in your living space without adding too much color or clutter. They are versatile and can be used in many ways, such as wrapping them around your bed frame, hanging them from the ceiling, or draping them over your windowsills. They are affordable, energy-efficient, and easy to install, which makes them a perfect choice for renters.
New Bedding and Unique Duvet Cover
If you're feeling like your bedroom is feeling a little dull, it might be time for a bedding update. Your bedroom should be a reflection of you and your style, and refreshing your bedding is the perfect way to make that happen. With beautiful new bedding, including a unique duvet cover, you can add some color, texture, and comfort to your bed. This deserves a look if you want to create a personalized and cohesive look that reflects your taste.
Floor Bolsters
Perfect for extra seating and comfort many renters face space limitations that prevent them from having enough seating for guests. Floor cushions are an excellent solution for such renters as they provide comfortable seating without taking up too much space. Additionally, floor cushions come in an array of colors, sizes, and patterns, making them a fun and functional option for renters who want to add some extra seating to their living space.
Plants in Pots
Bringing nature indoors can transform any living space into a calming oasis. Not only do plants add life to a room, but they also offer numerous benefits such as purifying the air and reducing stress levels. For renters, low-maintenance plants like succulents, cacti, or snake plants are an excellent choice that requires minimal care and can be displayed in beautiful pots or containers that complement their decor.
Accent Pillows
Looking to add some flair to your couch? Decorative pillows are a budget-friendly way to add some color, texture, and personality to your living space. They come in various sizes, shapes, and styles, and you can mix and match them to create a unique and cohesive look. Additionally, decorative pillows are easy to switch out, making them an excellent option for renters who like to change up their decor frequently.
Renting a living space doesn't mean that you can't make upgrades to transform your home into a cozy and personalized space. The upgrades mentioned above are reversible and budget-friendly, making them ideal for renters who want to add some personality and style to their living space without violating their lease agreement. So, go ahead and make these upgrades to give your living space the refresh it deserves.
Los Angeles Property Management Group has over 30 years of experience providing top-quality service to our clients. To learn how we can help you and your investment properties, get in touch by calling 323-255-9400.