The Best Scents For Every Room In Your Home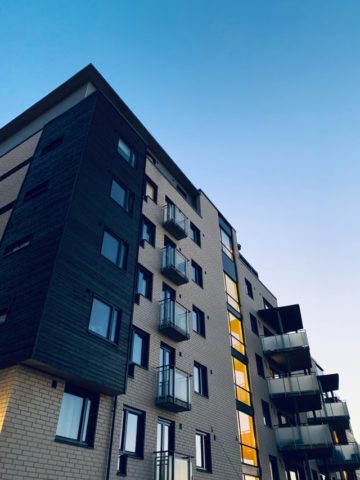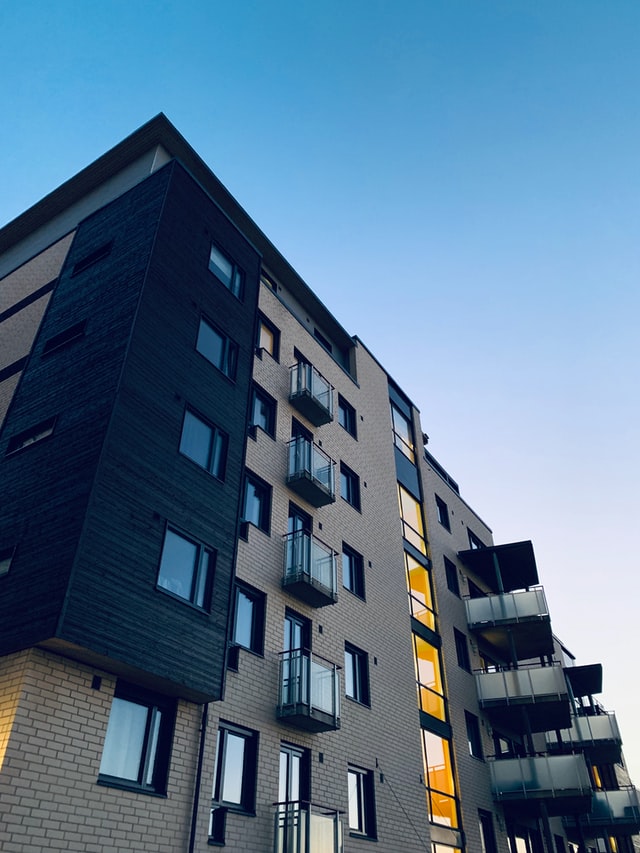 Back in the early 80s, Los Angeles became the top spot for every perfume collector as the Giorgio perfume, which was the scent of the decade, became the number 1 fragrance in the US after it was launched in Beverly Hills. Today, there's a thriving subculture of fragrance enthusiasts from DIY inventors to avid perfume collectors in LA. There's even the nonprofit Institute for Art and Olfaction which aims to advance public access to working with scent. It comes as no surprise, then, that the passion for fragrance would naturally extend from perfume to scents for the home. The U.S. home fragrance market was valued at $22.89 billion in 2019 — a third of the global home fragrance market — and is expected to reach $27.63 billion by 2027. These figures reveal that more people are using various products, from scented candles, diffusers, to air fresheners, to enhance the ambience of their homes.
How Scents Influence People
Nothing ruins a room more than when it smells weird, or downright icky, no matter how beautifully designed and furnished it is. On the other hand, nothing makes a room immediately feel pleasant and cozy as when it's just been thoroughly cleaned and organized because it smells fresh, crisp and inviting, no matter how simply furnished it is. This is because our sense of smell is the only sensory organ that has a very intimate link between the parts of the brain that process associative learning and the parts of the brain that process emotions. So, there is a very strong neurological basis for why scents or odors trigger strong emotional connections, stronger than what our other senses tell us.
In addition, studies have shown that olfactory stimulation — or smelling scents and odors — influences and alters cognition, mood, and social behavior. In other words, scents can affect emotions and mood, which in turn affect behavior. This is why it's important to remember that when incorporating scented candles or diffusers into our homes, fragrance can have a major impact on the dispositions and behaviors of the people in them. Another point to take note of is that although we have individual memories and associations with certain scents, we also have collective memories and associations, which is why it's important to use specific scents in different areas of the home. Here's a guide to select which scents to use for your living spaces.
Woody Scents for Cocooning and Grounding
Entryways like foyers and hallways need to make people feel welcomed. So, warm, woody scents would be best to create this ambiance. Woody scents like sandalwood, cedarwood, and patchouli, give people a feeling of being cocooned– grounded, rooted, safe. Sandalwood aids mental clarity and promotes calm. Cedarwood soothes, easing anxiety and depression. Meanwhile, patchouli promotes feelings of relaxation and boosts the immune system.
Fougeres and Florals for Softness and Geniality
Since the living room is where we do most of our entertaining, its scent should be soft and agreeable, like fougere and florals. From the French term for "fern," fougere elicits strong associations with nature. It soothes and relieves anxiety and promotes calmness. Fougere fragrances include lavender, geranium, and bergamot. Florals promote purity and relieve stress. Floral fragrances would of course be all things associated with flowers like jasmine, rose, magnolia, iris, and ylang-ylang.
Herbaceous and Marine Scents for Freshness and Relaxation
Since bathrooms and bedrooms are our private places for relaxation and intimate activities, herbaceous or marine scents for the bathroom and botanicals (all-natural essences) for the bedroom are recommended. Herbaceous and marine scents create an ambiance of freshness and calm, like cucumber, ocean, and mandarin. Cucumber has a relaxing, anti-stress effect. Ocean scents soothe. Mandarin, since it is also citrus, has both a relaxing and subtly energizing effect,
Botanicals for Rest and Intimacy
Botanicals– particularly floral, in combination with some woodsy and earthy botanicals — have gentle scents and would make bedrooms more relaxing. In addition to rose, lavender, vanilla, jasmine, chamomile, bergamot, and geranium are recommended for the bedroom. Rose evokes feelings of love and tenderness. Lavender eases stress, tension, and worry. Vanilla stimulates feelings of relaxation and joy. Jasmine relieves depression and improves mood. Chamomile helps bring about restful sleep. Bergamot helps alleviate moodiness and insomnia. Geraniums ease anxiety and depression and promote relaxation.
Citrus for Freshening and Energizing
Since kitchens are where many other scents and odors are created from all the food preparation and cooking being done there, citrus and herbaceous scents — which cut through kitchen odors and complement cooking aromas as well as calm the cook — are best. Citrus scents would include lemon, lime, orange, and bergamot, while herbaceous scents like rosemary and thyme are recommended. Citrus scents elevate mood, encourage increased physical activity, and affect food choices.
Creating a beautiful home involves not only decorating it with beautiful pieces of art, furniture, and furnishings but also creating a beautiful ambiance with fragrances. Scents influence emotions, mood, and behavior. Each room of your home has a specific function, with an associated ambiance to create around it. Room function determines fragrance choice. Matching the appropriate fragrances to the appropriate room and its function helps you create a total effect of timeless beauty and grace for your home.