Speed It Up: How Landlords Can Accelerate the Process of Finding Tenants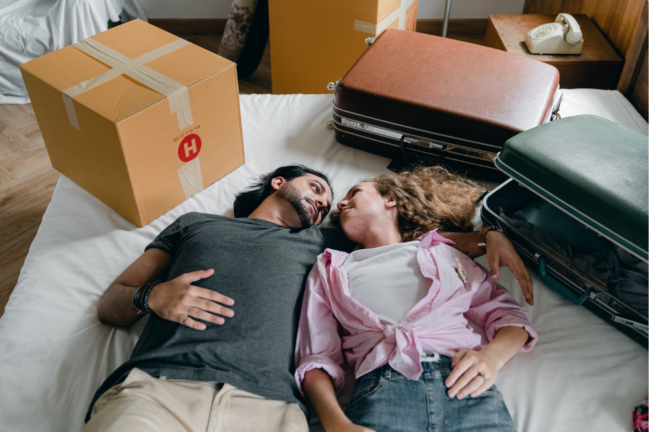 Introduction
As a landlord, finding the right tenants for your rental property is essential for maintaining a steady income stream and ensuring a positive rental experience. However, the process of finding tenants can sometimes be time-consuming and challenging, especially in competitive rental markets. Luckily, there are several proactive steps landlords can take to accelerate the process and attract quality tenants quickly. In this blog post, we'll explore effective strategies that landlords can implement to streamline the tenant search and secure reliable occupants for their rental properties.
Advertise Strategically
The first step in accelerating the tenant-finding process is to advertise your rental property effectively. Utilize a mix of online and offline channels to reach a broader audience. Online platforms like rental websites, social media, and online classifieds can help you cast a wide net and connect with potential tenants quickly. Craft a compelling listing that highlights the unique features and amenities of your property to attract interest. Additionally, consider using professional photos to showcase your rental in the best possible light.
Offer Competitive Rental Terms
In a competitive rental market, offering competitive rental terms can make your property stand out. Research the current rental rates in your area to determine a fair price for your property. Consider offering move-in incentives or negotiating lease terms to attract potential tenants. Being open to negotiation shows that you are flexible and willing to work with tenants, which can be an attractive quality for prospective renters.
Conduct Thorough Tenant Screening
While accelerating the tenant-finding process is crucial, it's equally important to prioritize tenant screening to ensure you find reliable and responsible tenants. A thorough screening process helps reduce the risk of potential problems down the road. Check applicants' credit history, rental history, and employment status to assess their ability to meet rental obligations. According to this Seattle property management company you should consider conducting a background check to verify their criminal history and ensure the safety of your property and other tenants.
Offer Virtual Tours
Incorporate technology into your tenant-finding process by offering virtual tours of your rental property. Virtual tours provide prospective tenants with a comprehensive view of the property from the comfort of their homes, saving time for both parties. Platforms like video calls, 360-degree photos, and virtual tour software can showcase your property effectively and allow tenants to make informed decisions without the need for physical visits.
Leverage Referrals
Word-of-mouth referrals can be a powerful tool in finding tenants quickly. Encourage your current tenants to refer potential renters to your property by offering referral incentives or discounts on rent. Satisfied tenants are more likely to recommend your rental to friends or family, which can lead to a reliable pool of potential applicants.
Enhance Curb Appeal
The exterior appearance of your rental property can significantly impact its attractiveness to potential tenants. Enhance curb appeal by maintaining a well-manicured lawn, adding fresh flowers or potted plants, and ensuring the entryway is welcoming and tidy. A well-maintained exterior creates a positive first impression and entices potential tenants to explore the interior.
Provide Detailed Listing Information
To save time and attract serious inquiries, provide detailed information about your rental property in the listing. Include essential details such as the number of bedrooms and bathrooms, square footage, included appliances, and pet policy. Also, mention nearby amenities, schools, public transportation options, and any unique selling points that make your property desirable. A comprehensive listing helps potential tenants determine if your rental meets their specific needs and preferences.
Offer Flexible Showing Times
Flexibility in showing your rental property can speed up the tenant-finding process. Consider accommodating different schedules by offering showings during evenings and weekends. Being responsive to potential tenants' requests for showings demonstrates your commitment to finding the right match and can lead to a faster rental process.
Conclusion
Finding quality tenants for your rental property is a vital aspect of successful property management. By implementing these strategies, landlords can accelerate the tenant-finding process, reduce vacancies, and secure reliable occupants quickly. Advertise strategically, offer competitive rental terms, conduct thorough tenant screening, and leverage technology to provide virtual tours. Encourage referrals from satisfied tenants, enhance curb appeal, and provide detailed listing information to attract serious inquiries. By being proactive and responsive, you can streamline the tenant search process and create a positive and profitable rental experience for both you and your tenants.
If you haven't hired a property manager already, click here to learn more about our services and how an experienced property manager can share some of your burdens.