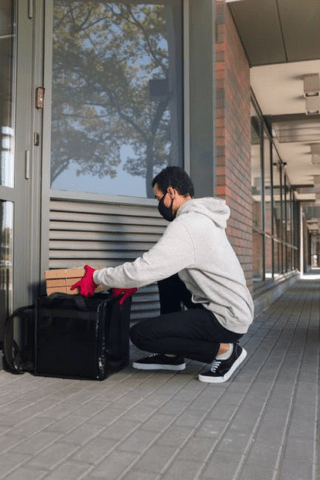 Should You Consider Installing Smart Doorbells for Renters?
There is no denying the fact that new technology has a lot to offer modern tenants and property owners. On that note, if you are running a rental business, you should consider adding smart doorbells to your properties.
Upgrading your rental property's doorbell would aid you in attracting and retaining the best tenants. However, in other cases, adding these technologies might not be the best method of increasing the demand for your property.
Before you go ahead and add a smart doorbell to your rental property, it is crucial that you weigh both its pros and cons. To help you make your decision, this is exactly what we're going to do:
The Benefits for Property Owners
There are numerous benefits of smart technologies in rental properties. From a tenant's perspective, smart doorbells offer a huge upgrade in their security and convenience, therefore allowing them to keep an eye on visitors or the packages that are delivered to them.
Most modern doorbells are also sold with motion detectors, which instantly send alerts to the tenant when movement occurs outside their property. Other devices also allow tenants to speak to whoever is on their doorstep via a compatible smartphone or perhaps another mobile device.
To put it simply, smart doorbells make your tenants feel a lot more secure and grant more control over their home while screening every visitor without even opening their door.
Take Your Tenants Into Consideration
Those rental property owners who think these benefits are appealing will undoubtedly be attracted to smart doorbells. However, other property owners may be targeting their property to demographic-specific renters.
While renters typically are willing to pay the extra buck to live in a home with smart technologies, this may not always be true in the cases of single-family rental units.
One reason behind this fact is that many renters—both long-term and short-term—think that they do not need smart technologies. This could either be because of the burdens of extra cost, or perhaps because they can't take these technologies to future homes.
There are also some tenants who just can't handle the frustration of smart technologies and struggle to understand them. You'll be surprised to find that many renters have chosen not to own smartphones or smart devices.
Cost for Property Owners
Rental property owners may think that smart doorbells are the way to go for the demographic they are dealing with, but they may not consider the costs that may be related to using smart home doorbells.
To make an informed decision, rental property owners should weigh the costs against the benefits of these upgrades. In the areas where these technologies have high demand, it would make sense to install smart doorbells in rental units. You see, tech-savvy and younger tenants will be willing to pay a little extra for added convenience and safety.
Of course, there will always be the risk of people stealing the smart doorbell. If this happens, you will end up paying for replacements and repairs more often than you would collect extra rent.
Final Thoughts
These smart home technologies can increase the likeability of your property and start reeling in quality applicants in no time. So which one is it going to be? Are you going to choose smart doorbells or not?
If you're planning on avoiding these problems in your rental property, you can always delegate these tasks to your property manager or hire the right professionals for the task at hand.
If you haven't hired a property manager already, click here to learn more about our services and how an experienced property manager can share some of your burdens.