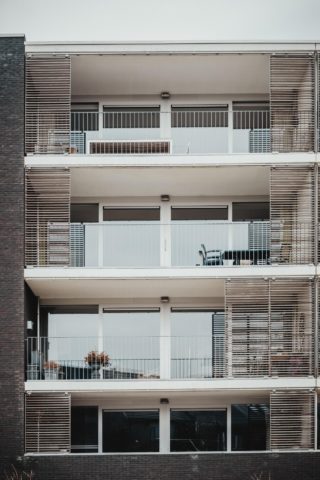 The market towards housing has somehow sunk, and you cannot find a buyer and most of the time you will find yourself stuck. For the owners of residential and commercial property, the best option to help cover the mortgage is to rent out the property. Different people move around every year, and in today's real estate market, we already know that it has become difficult to sell out our property due to factors like competition. Also, the location has made it even hard for the real estate business because, inevitably, nobody wants a house that is not in a safe neighborhood.
There is always the need to be organized with your property and the best way is to store user-friendly and accurate monthly reports in any form that suits you. Also, you may have to secure your portal to all the data regarding the properties that you own and those that are using the services that you are offering. The urge to ensure that your property is renovated continuously is also a significant factor in property management. This can save you a lot of money when it comes to members that want to use your property.
What you need to know.
When members are unable to manage their property, it is essential that they have to access to detailed information on property management. If you are having trouble determining the rental rates that you will charge for your property, we offer data on rental surveys which monitor the rental rates of properties that are similar to what you own. The target that is right for the rent cuts time off and one attracts the prospects that are qualified, and as a result, there is a high chance that you will be able to earn long-term landlord retention and a stable income too. Some basic ways that you can ensure to stay on top with the management of your property is through:
Insuring the properties which are highly recommended
Auditing services
Reviewing programs on preventive maintenance
Securing with 24-hour emergency response services
Retrofitting energy conservation measures
The survival tips:
These are the best tips for your property management that will help you protect your properties and ensure that members will always appreciate the services that you offer.
Find good tenants
You can find the best tenants if you are too busy to manage the properties alone through media like online advertisements. Moreover, close friends and relatives can also be of great help. An application form is also important to figure out if the person you are hiring meets the requirements that you want.
Determine the amount to charge
You have to get an idea of the amounts that are charged according to the value of the properties that you own. However, you have to be realistic with the levels of rent that you offer. Otherwise, you will lose people to that require to use your properties.
Protect your property with Insurance
The correct insurance policy is critical and extremely important or else you may look at a loss that you will never be able to recover from. As a landlord, you will require rental home insurance which covers the structure of the property, the legal costs, medical expenses, and loss towards rental income.
Like mentioned earlier, there are some excellent management companies out there like LAPMG which offers a variety of great services. The companies also provide background checks, and the service fees are at great rates. One big advantage of using these property managers is that they always have an emotional distance which means that you as the owner of the properties will always get involved with these members emotionally.