Moving To LA? Here's How To Finance Your Apartment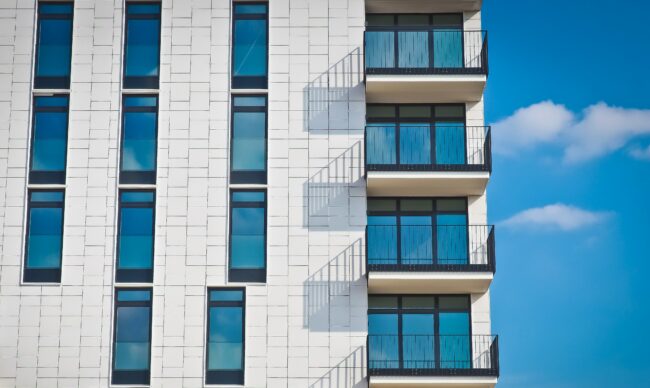 Ever dream about having a permanent home in Los Angeles? You're not alone. According to a poll, 1 in 5 Americans want to live in the City of Angels. And yes, it can be an expensive place to live. But the perfect year-round weather and amazing dining and entertainment options make it a place like no other.
The process of buying a home in LA is quite simple. In fact, it's not so different to how it's done in other parts of the US. However, you'll have to shell out more since LA homes are more expensive compared to those in other cities. If you've got enough cash to pay the total price upfront then you're all set and ready to move. But if you don't, that's fine. There are other ways to invest in a property. Here's how to finance your apartment so you can own a home in Los Angeles.
Why an Apartment?
If you've got your heart set on buying real estate in LA, your best bet is a condo or an apartment. According to a Redfin analysis, the median price for a single family home in the state is $823,500. Meanwhile, condos and apartments start at $450,000 to about $700,000. This type of property is ideal for those on a tight budget. It's also great for those who don't mind sharing amenities with others.
Choosing an apartment over a traditional house also means paying lower property taxes. Keep in mind that property taxes on an LA apartment is about 1.5% of the total property value and you have to pay it twice a year. Just like how Canadians pay almost half of their lifetime earnings towards tax, the average American will pay more than $530,000 in tax over their lifetime. So, choosing an apartment can be a lot cheaper for you right now and over time.
Get a Mortgage
Coming up with the money to pay the 20% down payment on a mortgage for your LA apartment can be challenging. This is because the median price on this type of property is higher compared to other major cities like Miami, Houston, or Chicago. But if you shop around, you'll find that some lenders will agree on a 10% down payment for your home.
There are even some programs where you'll only have to pay 3% of the down payment. These mortgage loan programs include a Conventional 97 loan with Fannie Mae or Freddie Mac, a VA loan, and an FHA loan. The only downside to shelling out less for the down payment is that you'll have to pay more on mortgage insurance every month. Do the math and see if you'll be able to make the monthly payments with the mortgage insurance on top of it. If not, you may want to consider getting financial assistance.
Know Where to Get Financial Assistance
First-time home buyers can get some financial assistance from the California first mortgage program. To qualify, you should complete a home buyer education course. It takes about eight hours to finish and it costs $99 to attend the course online. You should also meet the program's median income limits and have a minimum credit score of 660.
Having a place in the City of Angels is a dream for so many people. Consider the steps above to make this dream a reality so you can move into your very own LA apartment in the near future.