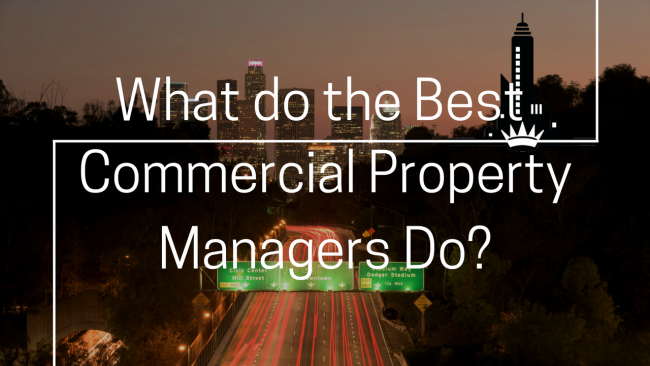 Managing a commercial property is a lot different than managing a residential property or a multi-unit building. At Los Angeles Property Management Group, we have a leasing agent who is dedicated to our commercial properties. If you're wondering why you might need professional property management for your commercial space, there are a few specific things you should know about what your commercial property manager can do for you.
Commercial Real Estate Management: Tenant Placement
There's more negotiation involved when we're placing tenants in commercial properties. Setting a price and advertising that space is a little different than it is with our residential clients. The first thing we do is to determine market price. This takes a lot of experience and knowledge of the market. Once we determine the market value, we advertise the property on LoopNet and CoStar. These are the largest commercial sites, and not many management companies have full subscriptions to these paid listing services. Because we have access to these and other sites, our listings get maximum exposure to prospective tenants.
Commercial Building Management: Lease Negotiations
Commercial management companies will also negotiate leases with qualified tenants. Once a prospective tenant has been identified, we will talk about the term of the lease, the amount that will be paid per square foot, and settle any requests for tenant improvements. We'll make sure the tenant understands their responsibilities; most commercial leases will include language that leaves the tenant responsible for any unit-specific repairs and maintenance.
Proactive management confirms tenants maintain the building per their contract.
In addition to placing good tenants and managing your lease negotiations, your commercial property manager will also make regular inspections of the property, to confirm that any maintenance promised by the tenant, is delivered. In addition to collecting maximum rents, much can be done by the manager to confirm that the tenants do their part to keep your asset in top shape. Often commercial leases require all maintenance to be performed by the tenant. We're active in managing this important component of a commercial lease. We are your team on the ground to make sure your rental income is consistent and your property is preserved.
You'll find that commercial property management in Los Angeles, CA is affordable. If you have any questions about what we do or how we can help you, please call us at Los Angeles Property Management Group or email dcrown@lapmg.com.