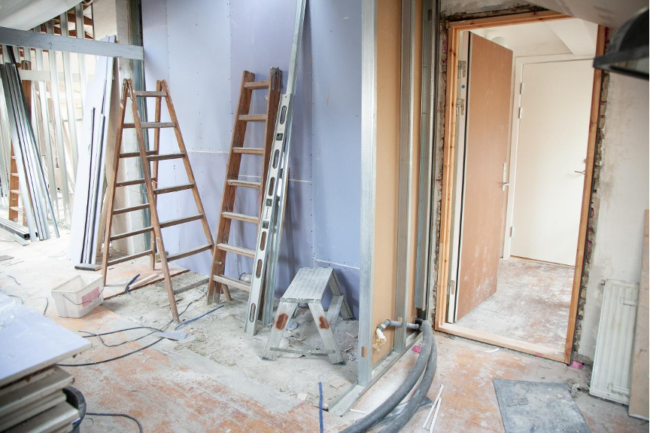 How to Renovate Tenant-Occupied Properties
Renovating your investment property is a great way to boost its value and make the space look better. But what if you have a tenant living in the apartment you want to renovate? Well, that certainly complicated things a little. Even though you own the property, the tenant who rents the place also has certain rights. In this case, your primary focus should be maintaining a safe, private, and peaceful living environment for your tenant while the renovations are underway. In the rest of this article, we'll go through everything you need to know when you need to renovate tenant-occupied properties. Good luck!
Ask Yourself: "Why Now?"
Before you get caught up in planning everything, stop and ask yourself why you need to renovate your tenant-occupied property right now. Can't you wait until the tenant moves out? There are two most common situations in which it makes sense to renovate tenant-occupied properties. These situations are:
The tenant intends to stay in the apartment for the foreseeable future. Therefore, the remodeling will be beneficial to them.
The tenant is okay with you providing another concession in exchange for the inconvenience, such as compensation for relocation or reduced rent while renovations are underway.
If these two options don't describe your situation, consider waiting till your tenant's lease expires and doing all the renovating then. That way, you'll be able to hide all the wear and tear from your previous tenants, and your property will be nice and fresh-looking for your next tenant!
Provide Adequate Notice
Any planned improvements that would affect the tenant's enjoyment of the property must be announced at least 60 days in advance. Moreover, because renovations will be affecting tenants' day-to-day, you should also provide them with a detailed plan and timeline of the project. This will help them plan their schedule and life around the renovations and avoid surprise visits from contractors.
Communication Is Key
After you've contacted the renter, go through the plans with them and answer any questions they may have over the phone or in person. Your renter is the one who uses the area, and they will most likely be happy about the renovation. Maybe your renter is planning a two-week vacation, and you can organize the project around that. Or, they could provide other kinds of advice. They can tell you about their needs, and you can find a way to help them out through renovation. For example, if your tenants are an elderly couple, it's not a bad idea to make the property more senior-friendly while you're already renovating. Adding an extra grab bar in the bathroom and repairing the stairs might not mean a lot to you, but it could mean a lot to your tenants.
Consider Renovations That Pay Off The Most
When deciding on specific renovation projects, try to figure out what will pay off the most. For example, instead of just refreshing the existing kitchen elements, consider getting new ones. It might feel weird at first, but investing in a fresh coat of paint just to have to replace those elements in a few years altogether doesn't make too much financial sense.
Moreover, consider investing in something that all tenants want. For example, if there's something everybody can agree on, we all love feeling safe in our own homes. And, when we leave, we love knowing that our belongings are safe too. So, to improve the safety of the home, consider installing a home security system and pick the one that you can rely on. No tenant would say "no" to that!
Pick The Right Contractors
Once renovation starts, contractors will be coming and going all day for at least a month. They'll be near your tenants and their belongings. That's why it's crucial to do your homework and pick firms that do background checks on their staff. Make reasonable efforts to protect the renter and their belongings by keeping track of who has access to the apartment and when. Moreover, if any of the contractors mess up or cause any damage to the place, pay for the damage yourself. Don't take the money for repairs out of your tenants' security deposit since they're not the ones who caused the damage.
Be Involved With The Project
Once the project starts, try to be as involved as possible. Don't delegate this duty to your tenant. They shouldn't be responsible for transmitting information to contractors or answering their inquiries; that should be your job. If anything changes in the project or timeline, you should let your tenants know as soon as possible. Moreover, if they ever have concerns or questions regarding the renovations, be there for them! For example, if your tenant ever comes up to you to say that early morning work is disturbing their sleep, try to be empathetic and help them out. Talk with your contractors and figure out a way to start working later in the day.
Tenants' Rights
Although state regulations differ, there are specific fundamental guidelines you should be aware of as a landlord when you're planning to renovate a tenant-occupied property. For example, it might constitute a breach of the lease if a tenant alleges they have been inconvenienced, moved, or otherwise. It's crucial to remember that landlords have a legal obligation to respect tenants' privacy and right to peaceful enjoyment. If you break the quiet enjoyment covenant, you might have to repay the rent and/or pay for damages over the rent.
Furthermore, your tenants can legally ask for a rent decrease if part of the unit is shut off. For example, if you're doing a bathroom remodel, your tenant can't use the bathroom and shouldn't have to pay the total amount for rent.
Final Thoughts
If you want to renovate tenant-occupied properties and avoid getting sued, you need to be considerate and forthright. Keeping your tenants happy while renovating your rental property is as simple as remaining sensitive, attentive, and professional throughout the process.