Tips to Make Your Rental Unit Senior Friendly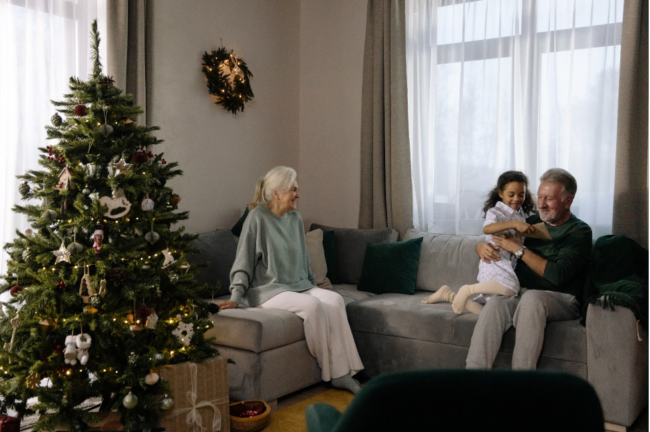 Baby boomers are the fastest-growing population amongst renters. While the oldest amongst the lot are in their seventies, several of these individuals plan on aging while staying put. That is why it is essential that your property can accommodate people of all ages, particularly seniors.
There are several reasons a landlord may want to rent their property to a senior. However, this demographic can also present a fair share of challenges if the property hasn't been designed for them. The seniors you rent out your house to will appreciate the conscious design changes you've made, such as fall prevention or convenience in mobility.
Don't know how to take the first step? We've got you covered. Here's how you can make senior-friendly adjustments in your rental unit.
1.    Make Sure the House is Well-Lit
This is perhaps that one little detail that won't cost you an arm and a leg, and it will save your senior tenants from several injuries. When people can see clearly, they can automatically protect themselves from all kinds of cuts and bruises (and some dislocations). You can start by installing motion-sensing lights in your staircase, on your property's exterior, the entryways, and the hallways.
These lights will help brighten up the dark places in your house. This will make those late-night emergency trips to the bathroom a lot safer, and it's also a good way of spooking intruders. If you can't install motion-sensing lights in your house, you can also place a few three-way switches in your house so your tenants can turn on the lights from several areas in your house. For instance, it could be the bottom and the top of the staircase.
2.    Build those Bathrooms Wisely
Instead of installing a bathtub, consider installing a walk-in shower for improved access. This allows your bathrooms to be more accessible since lying down in a bathtub can be hard for a person with weak joints. You can also install grab bars on the shower walls and around the toilets to ensure that your tenants always have something to grab on when they're sitting down or standing up.
Moreover, you can also install slip-prevention flooring tiles in the shower or throughout the toilet. If you can't afford a complete bathroom redesign, you can install transfer benches alongside the bathtub, a much less expensive alternative.
3.    Are You Sure About the Kitchen?
What can you change in the kitchen? It seems pretty senior-friendly, just the way it is, right? Well, with a conscious approach, you'll start seeing the flaws in the layout. Start by opting for kitchen appliances with easy-to-read screens, large displays, and simple functionalities. You can also opt for a side-by-side freezer and fridge combination since it will give your tenants easy access to both of these compartments.
Real Capital Group also suggests adding pullout shelves that you can easily find at most hardware stores. Bathroom and kitchen cabinets that provide ample storage options and are easily reachable are a good choice, too. All in all, you'll have to make your rental unit as convenient and as accessible as possible since the person moving in has issues with exactly that: accessibility.
4.    Pay Attention to the Stairs
This is by far one of the most important senior-friendly adjustments in your rental unit. Repair those uneven panels on the stairs and install handrails on your stairs. These need to have a wide diameter and ensure the person climbing the stairs is secure.
The building codes in your state will decide the minimum stair tread and rise, but it's important to remember that these guidelines may not work for individuals who have limited mobility. You can increase the comfort and safety of your staircase by opting for an 11-inch tread and a 7-inch rise. You can also make your staircase more secure by adding non-slip panels on the steps and permanent reflective strips on the bottom and top stairs to improve visibility.
All in all, once you start thinking with an empathetic mindset, the changes you need to make will become abundantly clear. While your tenants will thank you for the changes you've made, you can also potentially save yourself from a lawsuit in the future.