How to Integrate Video Intercoms into Your Property's Security Plan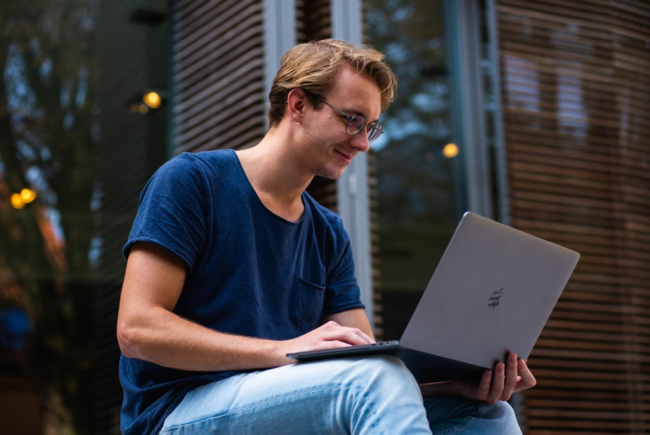 With security rapidly becoming a priority for businesses and private residences alike, one technological tool that has grown in popularity is the video intercom as a door entry system. 
Video intercoms are revolutionizing access control systems as they offer more benefits than a simple audio intercom. Some newer units can dialogue with complete security systems that include specialty cameras and alarm systems that send alerts to local law enforcement or security personnel.
How Do Video Intercoms Work?
The audio intercom has evolved to include a camera so that you can visibly communicate with the person ringing the doorbell. This significantly increases security because it permits you to block the ill-intentioned from entering your home or property. There are lots of options on the market that will also vary considerably in price depending on your security needs.
There are several components, however, that are common to all video intercoms: a viewing screen or screens depending on what you are monitoring. The video intercom unit placed indoors will possess a screen so you can view who is requesting access, while the unit installed outside will have a bell or ringtone integrated with a camera and microphone.
Wired or Wireless Video Intercoms?
When deciding to integrate a video intercom into your property's security system, you'll want to consider whether the new intercom should be wired or wireless. What's the difference and which of these two options may be more convenient?
In the case of a wired video intercom, the indoor and outdoor units are connected with electric cables. Installation is relatively simple, and the unit will be wired to your home's electric system.
A wireless unit will be free of any cabling or electric connection. The various components of a wireless video intercom communicate through radio waves. This option offers a considerable advantage in terms of mobility and if more than one device is connected, however, it also can present a variety of disadvantages. 
One important aspect is to guarantee that the range of action between the bell and the monitor is not blocked for example with insulation or particularly thick materials, and that the distance between the two components is not exaggerated as this could compromise the optimal functioning of the unit as well as communication capabilities.
Another factor to consider is that a wireless video intercom will use batteries, so these will need to be checked and changed at regular intervals to prevent your unit from malfunctioning.
Other Factors to Consider When Integrating a Video Intercom into Your Property
The technical details of the unit you wish to install should be carefully considered including functions, capabilities, and if the unit can connect to other devices and security equipment, such as your smartphone or alarms.
The quality of the camera and the viewing image it produces are equally important as a poor viewing image will render your video intercom worthless. When shopping for a video intercom, factor in:
the size and number of inches of the viewing screen

night vision capabilities

color vs. a black-and-white image
Also, consider that video intercoms are associated with CCTV or security surveillance, so they can attract acts of vandalism. Check to see if the video intercom you prefer has built-in protection against deactivation.
Inclement Weather
Weather is another important thing to consider. Even if most video intercoms are designed and manufactured to be resistant, protecting this unit from atmospheric elements can be challenging especially if you are installing your video intercom in a spot that is particularly exposed to bad weather. Check if the design offers increased protection.
Easy Installation
If you plan on installing this unit yourself, you don't want a product that is difficult to install. Check that the installation is DIY-easy. Glance at the instructions and warnings before your purchase to see if installation is doable or if you need a professional.
Undoubtedly, a wireless video intercom offers you the advantage that it will connect to other devices, especially your smartphone. This means you will be able to check your video intercom remotely.
Conclusion
A video intercom can include a variety of functions and will not necessarily be limited to buzzing someone in. These devices can communicate with full security systems, mobile devices including your smartphone, laptop, computer, or tablet. 
Video intercoms can permit you to monitor the door opening or even a gate to your property if the unit you select has dialogue capabilities, especially at a distance. With this type of unit, the video intercom can transmit a signal to open or close an entry point if the doors or gates have sensors installed to receive the signal. This offers the added benefit of opening and closing distant entry points without needing keys. You may not even need to leave your car.