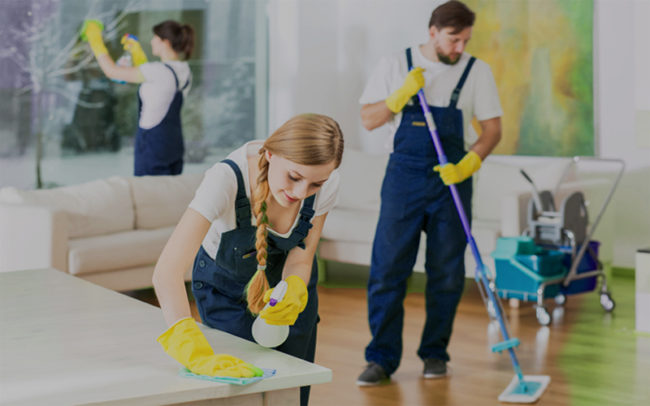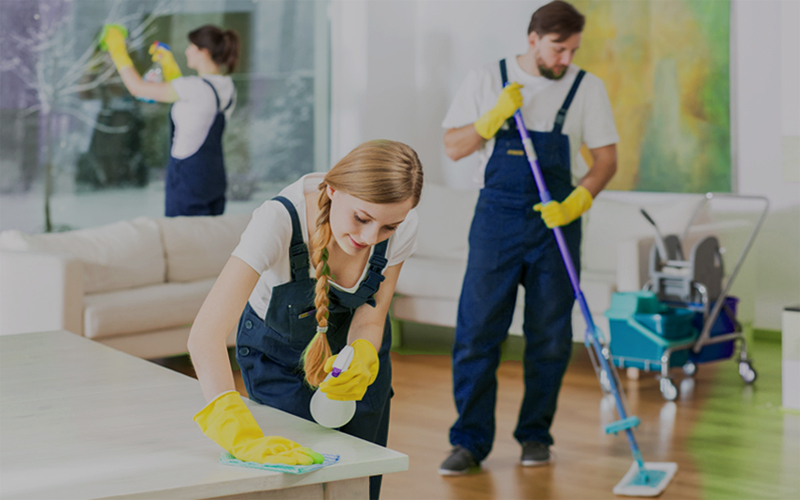 No landlord wants a tenant to mess up his home. In the similar way, you shouldn't expect a tenant to keep up with Martha Stewart standards of cleanliness. In any case, there should be some standards your tenants will have to live up to when it comes to keeping your rental property clean.
No matter if it is in Burbank or San Fernando, when you are looking for a tenant there are some types of tenants such as college students that are known to mess up homes. On the other hand, there are some who you expect to do better but will end up messing up your rental property. Indeed, it is not easy figuring out how a tenant is going to treat your property. The best way to ensure they keep your property clean at all times is to have a very strict screening process for prospective clients and also to set guidelines for keeping your rental property clean.
Before you rent your property to any tenant, make sure the tenant is willing to adhere to clauses in the lease for maintaining reasonable level of cleanliness. When it comes to putting clauses on cleanliness, what you can put up as a clause will be determined by your state. You may have to check with your state laws to ensure you are on the right track.
Other measures you can take to ensure that your tenants keep your rental property clean at all times include:
Add Cleaning Requirement To Your Lease
Most landlords don't have cleaning requirement in their lease and this always come back to bite them. You cannot say a dirty tenant is breaking your lease agreement when you don't actually have it on your lease. Moreover, you cannot adjust your lease after it must have been signed by a tenant.
To ensure you can legally deal with a dirty tenant, make sure you have cleaning requirement in your lease. All prospective tenants must sign this clause before they move in to your property.
Tell Your Tenants Your Personal and Legal Expectations
When a tenant is moving into your rental property, make sure you clearly tell him your expectations in layman's terms. A tenant is not expected to cause permanent or unreasonable damage to any property of your property. At the end of the lease, your property should be returned the way it was leased except for reasonable wear and tear. To do this, you may need to provide your tenant with a list of "Things-to-clean" when he is moving into your property.
Be Very Direct and Specific
When it comes to cleaning the rental property, you should be specific about the areas the tenant is expected to clean. If it is the tenant's responsibility to clean the hallways, outdoor walkways, parking spaces, and the entire premises, you should make this very specific in your agreement. Don't generalize; specifically state the areas the tenant is expected to clean. This is to avoid any confusion.
You should let the tenant know the areas that are his responsibility when it comes to keeping your rental property clean. Additionally, you should make clear the consequences of turning your rental property into pigsty.
Document the Mess
When a tenant makes a mess, ensure you document the evidence. It is important that you take pictures so you will have strong evidence against them. You can use this evidence when a tenant packs out and challenges your right to keep the security deposit.  You can as well take video evidence; this will make your case stronger when you want to use the tenant's security deposit to clean up the mess in your rental property.
Carry Out Regular Inspections
The only way you will know if your tenants are keeping your property clean is by performing a regular inspection. While preparing your lease agreement, it is important you have a clause regarding your right to entry. This will make it easy for you to check on the property's upkeep on a regular basis. However, make sure you give a tenant at least 24 hour's notice before you enter the premises.
A tenant who knows that you will tour the residence for inspection regularly will make an effort to keep it in good condition. Make sure that your lease's entry provision is in line with your state laws to avoid any legal problems.