How a Property Manager Can Help a Retired Couple Keep Track of Their Assets
It's finally time for you and your partner to stop working and retire in peace. Except there's one job that won't leave you alone ever. We're talking about managing your property. Any property you have may be a valuable income source for your retirement.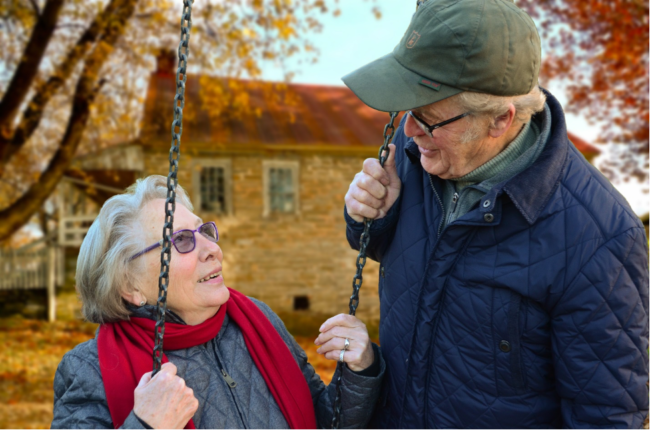 Managing Your Property
If you are a responsible property owner, that means you must take time out of your day to:
Inspect the property
Maintain the property
Pay for property expenses
Collect property revenue
Maintain occupancy
All this can keep you from sipping iced tea on the patio with your friends or golfing hole-in ones. You would also have to make several arrangements before going on any vacation.
Here's how a property manager can help you keep track of your assets.
Property Inspection
Property managers are trained to inspect your property for any damage or wear and tear. They can even recommend preemptive measures to avoid future maintenance costs. You can even have them take pictures of what you think is significant, so you feel like you were physically there during the inspection.
Property Reports
Instead of collecting and paying everything yourself, you will simply receive the money in your bank account and get monthly profit and expense reports. You can have the property manager attach all bills and supporting documents with the report so you can cross-reference it with your bank statement.
According to these Phoenix property managers by staying on top of your accounts, you can ensure that your money isn't going anywhere or being embezzled. To be frank, it would be foolhardy to leave all your accounting under someone else without reviewing it diligently. We recommend you keep a close eye on large expenses, especially repairs.
Collect Rent
You will no longer have to chase your tenants to collect your rent. They are the property manager's headache now. Imagine no more wasted trips only to be told you'll get it by next week.
The property manager can be much stricter with the clients. If they ask for extensions, they can reply it's out of their hands. Tenants will not be able to take advantage of their kindness as they would yours.
You could go on a month-long vacation touring Europe with your partner and see the rent added to your bank account with no effort.
Maintain Occupancy
The first thing you will notice once you get an all-star property manager is that your properties will stay occupied. This phenomenon is especially true if they get a commission bonus from rent.
Property managers are experts in local markets. Marketing your empty units is their job. They also handle all tenant applications, background checks, and tenant transfers.
Staying on top of leases that are about to expire to renew or replace them. They will be looking for new tenants and having interviews in time to make sure that an available unit never sits empty.
Your assets should never go to waste. They should make you more and more money. What used to be your biggest worry is no longer a burden on your shoulders. You can rest assured that your assets will continue to make you money while you spend your dream retirement with your life partner.
Keep Your Tenants Happy
Once you retire, you want your pace to slow down and relax more often. You've been grinding against the stone for many years and deserve rest. When you had to provide your tenants with customer support, you would do it on your own time.
There is nothing wrong with that on your part. However, that can make tenants irate or unsatisfied. A property manager will be ready to wait at their every beck and call. They will do whatever in their power to keep your tenants happy. That means they will wish to stay in the same place even if you raise the rent.
The property manager can also think of creative budget-friendly ways of engaging the tenants to form a community. People live in homes, but generations live in communities.
Conclusion
You deserve to spend your sunset years in peace with the love of your life. The opportunity to do whatever you dreamed of with all your free time and careful retirement planning is at your disposal. The only thing holding you back is taking care of your valuable assets.
Assets that may even fund this fantastic retirement. You can finally free yourself from these shackles and live your best life by passing this burden to a property manager.
Get in touch with us today and we can make your life easier!