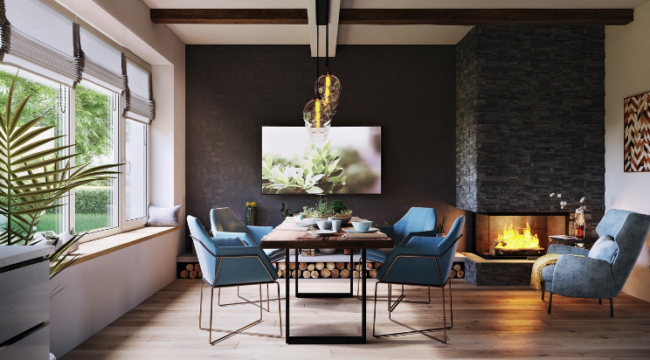 As a Los Angeles property manager, your priority isn't only to attract the best tenants and ensure that the property is always occupied, you are also expected to help the landlord increase revenue and reduce expenses. Of course, the ability to achieve this is what separates top Los Angeles property managers from inexperienced ones.
There are many ways to increase your rental property revenue. However, it will require making some small investment upfront. As a business person, you need to know that you will have to spend money to make money. By spending money on your rental property, you will be able to put it in a position to increase your revenue and double your profit.
When we talk about investing in your property, you don't have to go on excessive spending. You just need to target your spending where it matters a lot. In fact, you can spend a very little amount of money to transform your property and attract tenants that will be willing to pay more for it.
Below, you will find various easy and cheap ways you can increase your rental property revenue:
Spruce Up the bathroom
As a Los Angeles property manager, one of the most important areas to pay attention when you are trying to attract tenants that will pay more for your property is the washroom and the kitchen. Do not neglect these areas. You want them to be in the best position as possible.
Of course, like we mentioned at the beginning of this article, you don't have to redo the entire bathroom as that will be very expensive. Instead, hire a vendor to help you make your room look more modern.
Tenants love bathrooms that look clean, bright, and modern. You can easily do this by:
Painting the walls with bright and clean color
Use white fixtures wherever possible
Purchase and install bright lights
Install sleek lighting fixtures
Call experts to professionally clean the room
When you make your bathroom to look more clean and modern, you won't have any problem attracting tenants that will be willing to pay more for the property.
Have Experts Professionally Clean the Entire Unit
Don't just limit your works in the kitchen and bathroom; you also need to give the entire unit attention. Before you start considering showing your room to prospective tenants, get experts to professionally clean it.
Make sure you scrub the toilets, walls, showers, cupboards, kitchens, cracks, nooks, and crevices. You will be better off allowing professionals to handle this instead of doing the cleaning yourself. You can easily find vendors in Los Angeles that would be willing to do a great job at a price you will love.
When you use the services of expert cleaners, they will make your room to stand out and attract tenants that will be happy to pay more to rent your property.
Pay Attention to the Entryway
Remember the entryway is the first place your tenants are going to see. Your intention should be to impress them right from the entryway until they've inspected the entire house/unit.
You can repaint the door, trim down tall trees, change old door knobs, and wash the driveway. Overall, you need to do everything in your power to ensure that the entryway looks good and even modern. You can go ahead and install fixtures that will improve the appearance of your entryway.
Experience has shown that people are judgmental and an entryway that looks welcoming and appealing is a great way to impress the prospective tenants and get them to pay your asking price. When they do, you can be able to easily increase your rental property revenue.
Conclusion
As a Los Angeles property manager or landlord, it is possible to increase the look of your property for less than $1,000 and attract tenants who are willing to pay you more for it. If you are looking to increase your rental property revenue, try these inexpensive ways we suggested above.