Curb Appeal 101: How to Stage the Exterior of a Rental Home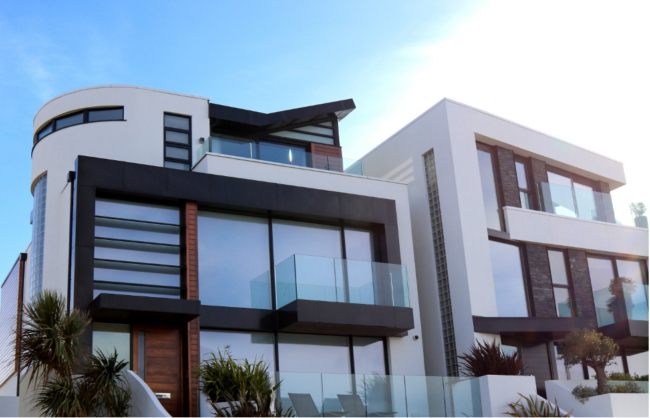 Introduction
When it comes to attracting potential tenants, the first impression is crucial, and nothing influences that impression more than the exterior of your rental home. Like staging the interior, staging the outside of your property is equally crucial. A well-staged exterior can greatly enhance the appeal of your home and capture the interest of prospective tenants. In this blog post, we'll explore essential tips and tricks on how to stage the exterior of a rental home to maximize its curb appeal and increase the chances of finding the perfect tenants.
Clean and Tidy Landscaping
A well-maintained and manicured landscape instantly elevates the curb appeal of any home. Make sure to mow the lawn, trim bushes and eliminate any weeds. Consider adding fresh mulch to flower beds to give them a neat appearance. If you have a garden or potted plants, ensure they are healthy and flourishing. A tidy landscape creates an inviting ambiance while also demonstrating your commitment to property care.
Freshen Up the Exterior Paint
Peeling and faded paint can make even the most beautiful rental home appear rundown. A fresh coat of paint on the exterior can work wonders in giving your property a facelift. Stick to neutral and appealing colors that complement the overall style of the house. Pay special attention to the front door as it serves as a focal point. A brightly colored door can add a touch of personality and charm to the home's exterior.
Upgrade the Entryway
The entryway is like a gateway into your home so it deserves some care. Consider investing in a high-quality welcome mat and place potted plants or flowers on either side of the door. You can also enhance the appeal of the entryway by adding a lighting fixture that's both stylish and functional, particularly for potential tenants who may drive by during the evenings.
Repair and Maintain the Exterior
Walk around the exterior of the rental home and address any visible maintenance issues. Fix any broken shutters, loose siding, cracked windows, or damaged gutters that you come across. Make sure that the roof is in good condition and free from leaks. A well-maintained exterior sends a signal to tenants that you take care of your property and provide a comfortable living experience.
Highlight Outdoor Living Spaces
If your rental home has living spaces like a patio, deck or balcony, make sure you stage them thoughtfully. Arrange furniture in such a way that it showcases their potential, for relaxation and entertainment. According to this Chicago property management company you should consider enhancing the ambiance by adding cushions, outdoor rugs, and accent pillows. Creating an inviting atmosphere in your property's living spaces can help it stand out from others in the market.
Add Potted Plants and Flowers
Infuse colors and vitality into your home's exterior with strategically placed potted plants and flowers. Place strategically positioned potted plants near the entrance, on the porch, or along walkways to create a welcoming pathway. Opt for low-maintenance plants that thrive in your climate, ensuring they stay visually appealing throughout the season.
Emphasize Safety and Security
Safety is a top concern for potential tenants. Make sure that the exterior lighting is sufficient to illuminate pathways and entrances. Consider installing motion sensor lights near entry points to add an extra layer of security. Check that all locks and deadbolts are in good working order. Emphasizing safety measures can give prospective tenants peace of mind and make your rental property more appealing.
Organize and Declutter Outdoor Storage Areas
If your rental home has outdoor storage areas, such as a shed or garage, organize and declutter these spaces. Neatly arrange garden tools, lawn equipment, and other items. A well-kept storage area shows that there is ample space for tenants to store their belongings and maintain a clutter-free living environment.
Conclusion
Staging the exterior of a rental home is a vital step in attracting potential tenants and ensuring a positive first impression. By investing time and effort into improving curb appeal, you increase the chances of finding the right tenants quickly and reducing vacancy periods. Remember to maintain the landscaping, freshen up the exterior paint, and pay attention to the details like the entryway and outdoor living spaces. Highlight safety and security measures to reassure potential tenants. With these tips in mind, you'll be well on your way to creating an enticing and appealing exterior that will make your rental home stand out in the competitive rental market.
If you haven't hired a property manager already, click here to learn more about our services and how an experienced property manager can share some of your burdens.