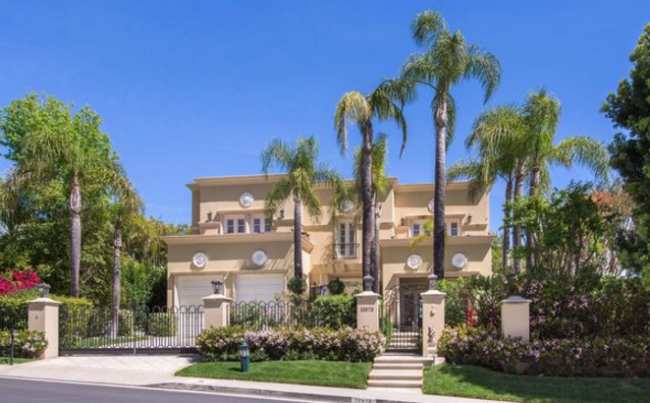 Beverly Hills is one of the most prestigious places to buy a house in the US. Houses in this place don't come cheap. You will have celebrities and some powerful businessmen and women as neighbors. Houses in this area are also perfect for entertaining and for raising a family. Before considering buying a house in Beverly Hills, you must understand what is involved and how you can go.
In this article, you will learn about some important factors you need to consider before buying a house in Beverly Hills.
Houses in Beverly Hills are expensive, this is no secret and no one expects the less. In most cases, there are only a couple of houses available for sale; making the competition stiffer and the cost higher. You will have better luck if you are looking for single-family houses or condominiums.
How Much Does it Cost to Own a Home in Beverly Hills
Based on experience, you will need around $3.7 million to buy a house in Beverly Hills in 2017. However, in most cases, you will be lucky to buy a house below the asking price. There are few houses that are sold above the asking price. In March, one home sold for $500,000 above the asking price.  There are also homes available at asking price of over $10 million in Beverly Hills.
4 Smart Ways to Buy Homes in Beverly Hills
Buying a luxury home in Beverly Hills can be an exciting and overwhelming process. You will need to see a lot of houses and you will need to play it smart to ensure that your agent or the landlord is not over-charging you.
In fact, most people bought their Beverly Hill homes at an over-bloated asking price. You need to do a lot of research and use trusted agents when you want to buy a house in Beverly Hills. Below are some factors you will consider when buying a luxury home in this area:
Know What You Want
Make a list of what you want in your home. Don't start looking for a house in Beverly Hill until you have a clear idea of the type of house you are looking for and things you need in your house. This will help you to narrow down your search and set your budget.
Take it Easy
Your agent will want to show you all the available homes at once, however, we recommend only seeing 4-5 homes in a day. This will help you remember the important details you need in your home.
Use a Trusted Beverly Hill Agent
Use a real estate agent that is expert in Beverly Hills Luxury homes. When choosing an agent, the two factors you must consider is his reputation and his knowledge of luxury homes in Beverly Hills. Some agent will try to over-charge you so that they will get a huge commission; this is why it is very important that you find an honest and a reliable agent.
Buy It
Once you see a home that you love, make your bid immediately. Don't hesitate or keep on comparing homes. If you love a house you see, chances are others will love it as well. Don't waste time, else you will miss it.
Conclusion
For most people, it is a dream-come-true to buy a house in Beverly Hills. There are a lot of things you will love about this place. Almost all the houses here are perfect for entertaining. It is a nice change from the busy streets of Downtown Los Angeles. You will enjoy beautiful homes that are warm and very inviting. Once you make up your mind to own a home in this posh area, search for the services of a reputable agent to help you secure a nice home at a reasonable price.