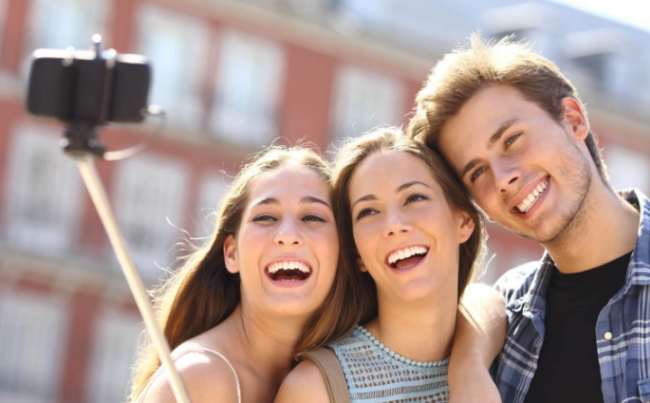 If you have a rental property in Los Angeles and surrounding environs, it might be a good idea to start targeting Millennials. Things are changing so fast, Millennials are becoming independent faster than Baby Boomers during their time and they are beginning to search for their own apartment. In fact, most of them are getting rich faster, which means they can afford some of the most expensive properties in Los Angeles.
However, if you want to get Millennials to your property, you need to look out for trends that are common among them. Most property managers in Los Angeles know this trend and they have used it in attracting the right type of tenants from among Millennials.
Below, we will take a look at the common trends among Millennials. This will help you target Millennials properly.
Common Trends Among Millennials Looking for Rental Property
Millennials Are Not used to Writing Checks
Writing checks is fast becoming a thing of past. In fact, most Millennials never write check in their life and they are not looking forward to it. Most of them still operate basic checking account which rarely comes with a checkbook. Instead, they come with debit and credit cards.
If you are targeting Millennials, you need to provide them with online payment systems. Millennials prefer making their purchases and payments online. As a property manager, it is your duty to ensure they can pay their rents and dues online.
Millennials Demand Connectivity
One of the features that Millennials are looking forward to is internet connectivity in their place of living. Almost every young adult wants to be able to connect his laptop to the internet. Millennials use internet for entertainment, shopping, and communication.
This means that if you are looking to attract Millennials to your rental property, you should be able to provide them with fast internet connectivity. This particular feature is a great attraction for Millennials in Los Angeles and surrounding environs.
Millennials Will Pay More For Smart Apartments
According to a research by Wakefield, having a strong internet connection is not enough for Millennials, research indicates that most Millennials are willing to pay more for a smart apartment. This means they prefer their devices and appliances to be connected and automated.
Some good example of features of a smart apartment is smart thermostats to keep the apartment comfortable. Moreover, you should also know that Millennials are interested in smart security. As a property manager in Los Angeles, you can attract young renters if you have a rental property with electronic security systems.
Millennials Prefer Electronic Communication
If you are planning on targeting young renters, you should understand that they value their privacy. They don't need you knocking their door all the time. You can pass your message to them simply by emailing them or chatting with them on social media such as Facebook, Instagram, Twitter, and even on Whatsapp. These are more effective tools of communication for young renters.
Millennials Are Easy to Meet Online
A great way to target Millennials is by posting your ads on various social media and online places. Millennials spend most of their time on social media. If you are planning on running ads, make sure you advertise on social media such as Facebook, Instagram, and Twitter. Ensure that your ads highlight the features we mentioned above.
Conclusion
Experienced and reliable property management companies in Los Angeles understands what it takes to attract Millennials to their rental property. If you are looking to get more young renters to your property, make sure you have the features enumerated above on your property.