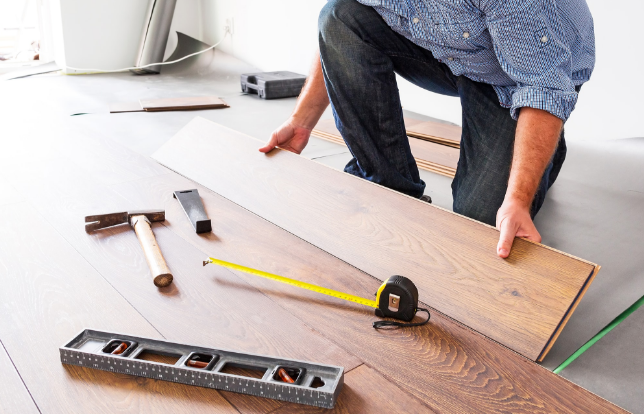 The goal of every landlord is to keep expenses low while maximizing income. As a Glendale property manager, this should also be your priority.  Fortunately, there are some affordable rental property improvements that can improve the quality of your property while keeping the cost low.
You don't need to do any major upgrade or improvements to put your property in a pristine condition. If you really care about your property, there are some steps you can take to increase your overall return on investment. There are several affordable rental property improvements available especially when you are a property manager that is constantly thinking outside the box.
It does not matter whether you are dealing with a stand-alone residence or a multi-unit complex, these affordable rental property improvement techniques can help you save a lot of money.
Below, we have listed various low-cost ways you can utilize to improve your property and still keep the cost low:
Top Affordable Rental Property Improvements:
Clean Before Replacing
As a top Glendale property manager, one of the ways you can impress your new tenants is by making some improvements before they move in. Having said that, it is not uncommon to see some property managers making some changes such as replacing carpeting and painting the interior of the entire unit.
This, in most cases, is not necessary. Most renters don't have high expectations like someone who is buying a house. They see their new home as just a temporary stop. Instead of going all out with expensive improvements, you can try to remove scuff marks on walls with a Magic Eraser and a mixture of baking soda and warm water. You can as well make use of a solvent product known as Chomp.
As for carpeting, most landlords change it only after 7 years. Choose a carpet with a longer life expectancy and ability to resist stain when you want to change your carpet. If there are no damages to the carpet, then there is no need to change it, simply hire a professional carpet cleaner to get it clean before the tenant moves in.
Update the Kitchen
Experience shows that the kitchen is one area most potential tenants notice more than other rooms. It will be in your best interest to keep it as good as possible.
If the cabinets in the kitchen are already old and tired, you may not replace it, instead, you can go for a more affordable cabinet refacing. This technique comes in a variety of colors which can help you transform worn cabinets into modern cabinets.
If you decide to change the countertops (which is highly recommended), we will recommend you go for inexpensive but durable high-quality materials such as Formica. There are Formica products that look like granite or stone. These types of countertops are mostly maintenance-free. However, you will need to pay more to have them installed.
Take Care of Your Exteriors
Now you are done with the interiors, remember that the first thing a potential tenant is going to notice is your exteriors. It is very important that you make a first good impression with your exterior.
Think outside the box and adopt designs that allow you have features that appeal to renters. For instance, you can install storm doors which will help reduce energy cost for you or your renter. Fortunately, most storm doors cost between $200 and $400 but will save you a lot and also help you make a good impression.
Security Camera System
Most tenants take their security very seriously. This creates an opportunity for you to impress your potential tenant. By installing a security camera system in your exterior, you send a message to your potential tenant that you really care about his safety.
There are security cameras that come cheap and don't require monthly fees. Not only will installing a security camera help you impress your potential tenants, it will also help you to monitor your property when you are not around, reduce the insurance cost, and deter theft and vandalism.
Conclusion
With this affordable rental property improvements mentioned above, you can maximize your return on investment without possible increasing your cost. At Los Angeles Property Company, we help landlords to get the property fill up faster with quality tenants and maximize their return on investment.