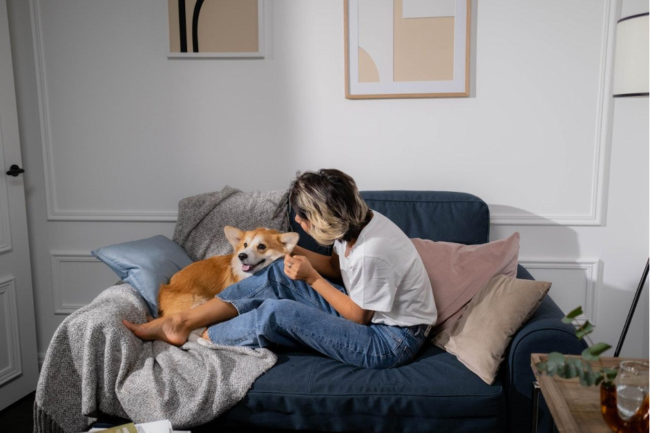 A Pet-Owner's Guide to Downsizing Your Home
If you're thinking of moving to a smaller home, you aren't alone. According to Market Watch, Americans are increasingly downsizing, preferring cheaper, more compact places over larger ones. While a smaller space has benefits, leaving a large home does present challenges. For instance, you'll need to declutter first since you'll have less storage space.
If you're moving with a pet, you also have their needs to consider. You want to ensure Fido or Fluffy is happy in their new home. This downsizing guide for pet-owners can help.
Find a pet-friendly new space
Before making a deposit on a new property, make sure that it's suitable for pets. If you're renting, property management companies like Los Angeles Property Management Group usually have clear guidelines on what animals are permitted. Further, consider whether the house or apartment you want has what your pet needs. For example, if you have a big dog, you may want to give them a backyard to play in. 
Get your financial paperwork in order
Get your financial paperwork in order to ensure you can afford a new place. When taking out a home loan, calculate your debt-to-mortgage ratio in advance. This will allow you to determine what a reasonable monthly payment looks like for you. Redfin explains how to calculate this figure. If you're renting, make sure you have the money you need for a deposit. Also, line up other practicalities like references from former landlords.
Prepare your old home for the next person
You can't simply pack up and leave your property as-is. If you currently rent, it may be in your interest to find someone to take over the lease, especially if you're breaking it early. Either way, you'll need to ensure the house or apartment is suitable for the next person. Get the place ready by investing in repairs and giving it a thorough clean. Pet-owners should also take care to eliminate any animal odors before showing the house.
Declutter before you make the move
Since you're downsizing to a smaller space, it also makes sense to downsize your belongings. Megan's Moving provides a room-by-room checklist for cutting down. For example, in the kitchen, start by tossing any expired foods in the refrigerator and pantry. Also, don't forget to downsize your pet's belongings! If you still have old puppy supplies from when your adult dog was young, now is a great time to sell or donate them.
Get your pet ready for a seamless transition
When moving with your pet, advanced planning is a must. To help prepare, pack an overnight bag of essential items your dog or cat will need immediately, such as kitty litter and dog food. You don't want these goods to be lost in the shuffle of moving boxes. It's also advisable to keep pets away from the flurry of moving activity. For example, you might leave them with a friend or a kennel while you're overseeing movers.
Set up your pet support network in your new home
They say it takes a village to raise a child. The same can be said for pets! Before your move, set up your support network for your four-legged family member. For example, if you're moving out of state, look up board-licensed veterinarians in your new home. In case of a health emergency, you'll know where to turn. You might also want to look up pet sitters, dog walkers, or groomers online.
Moving to a new home with your furry friend marks an exciting new chapter. Make sure you start it on a positive note by following the above tips for downsizing with pets.
For more tips on finding your new home, visit the Los Angeles Property Management Group blog.