A Guide To Setting Up A Home Gym In Your LA Property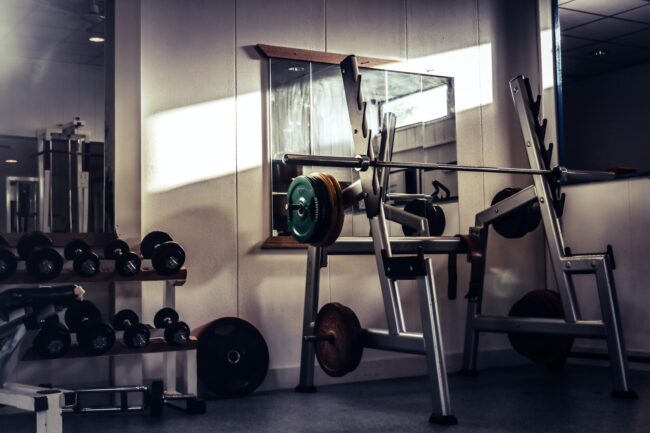 LA's fitness culture is stronger than ever, as a recent study has shown that 82.4 percent of adults who live in the city exercise on a regular basis. With hundreds of fitness gyms in the city, anyone can enlist the help of personal trainers or take exercise classes to enhance their health. But as more people are staying at home this year, some are choosing to invest in a dedicated workout space in their homes instead of renewing their gym memberships. Having a home gym can help you stay fit and healthy, and it can also inspire you to workout everyday without having to worry about exorbitant gym fees. If you're thinking about incorporating an exercise space in your LA home, here's a guide on how to do it the right way.
Make sure there's enough space to do your workout
Setting up your gym starts with dedicating enough space to do the type of workout that you'd normally do at a public gym. For instance, if you do weightlifting or HIIT workouts, then you'll need at least 30 to 50 square feet of space so you can do your exercise routine safely. Meanwhile, if you want to have a multi-station gym that has a treadmill, weights, and other equipment, you'll need at least 100 to 200 square feet of space to house your equipment and still have enough space to move around freely. If your home or apartment has a basement or an attic, consider having your home gym there, but make sure that the floors can absorb noise and impact while you're working out.
Equip the gym
Once you've figured out where to have your home gym, it's time to properly equip it for your workouts. For a standard gym, you'll need exercise machines and equipment for doing cardio, strength training, and recovery workouts. For cardio, you can have a treadmill or a stationary bike and a jump rope, while you'll need different sets of dumbbells for strength training, as well as resistance bands. Meanwhile, for recovery exercises, plan on having foam rollers and a mat so you can do cool down exercises. Remember to dress properly for your exercise sessions by wearing soft and stretchy workout pants, such as joggers, and pairing them with a moisture-wicking t-shirt so you'll be motivated to get moving. Also, never forget to wear sneakers while exercising, especially while doing cardio, to protect your feet from getting injured.
Add some lighting, music, and appliances
Once you've got the essentials in place, it's time to add some extras to make your personal gym a more pleasant space to be. Ideally, your home gym should have access to natural light, but if not you can add bright, white overhead lighting to illuminate your space. Consider installing a big mirror on one wall of the gym so you can check your form while you're lifting weights or doing bodyweight exercises. Install a sound system or some speakers so you can play music while you workout, and have a water cooler or a personal refrigerator in your gym so you can stay hydrated while exercising.
Having a personal gym in your LA abode enables you to stay fit and healthy without dealing with crowds or paying hefty gym membership fees. Try these tips to create a workout space in your home and enjoy the health benefits for years to come.